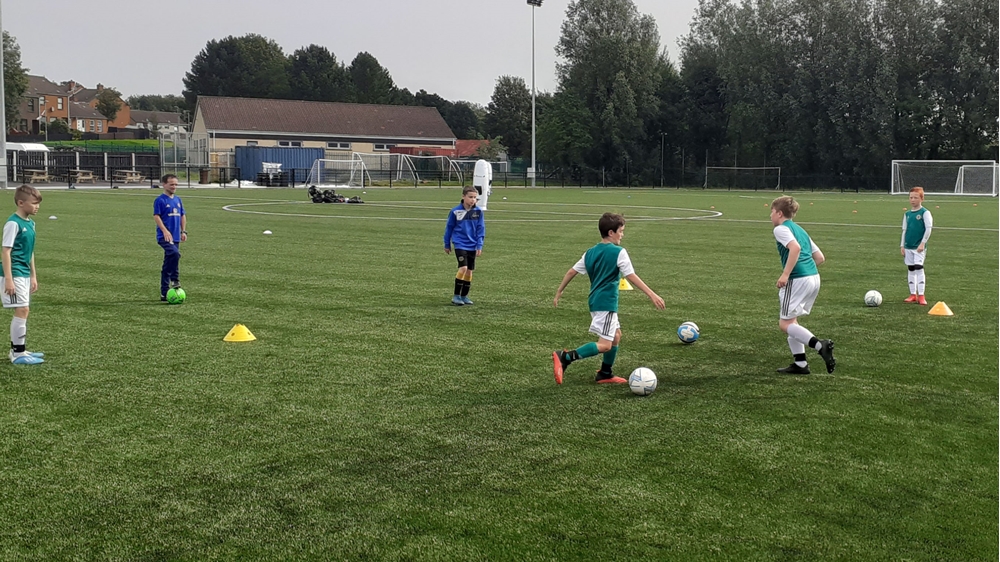 The Irish FA Foundation's Player Development Programme is back up and running.
The initiative, which works to identify talented footballers and select regional squads for players born in 2008 and 2009, came to halt in March due to the Covid-19 pandemic. But over the next two weeks Let Them Play Officers from the Irish FA Foundation will oversee a resumption the programme's activity at various locations throughout Northern Ireland. 
"The Player Development Programme is the first step on the Irish FA Talent ID ladder and is an important programme empowering the players to be the best they can be on or off the pitch," said Michael Boyd, Director of Football Development.
"In total the programme works with over 400 of the best young footballers in the country and aims to provide a platform to best equip participants for future development. Participants on the programme are provided with 24 sessions which combine football and futsal coaching."
Claire Rea, Sports Programme Coordinator, added: "The Irish FA's Let Them Play Officers are delighted to have the programme back up and running again.
"We have an exciting group of players to work with but also offers participants a safe environment to play, learn and reconnect with teammates and friends they may not have seen in several months. We are thrilled to be able to complete the programme for 2019/2020."