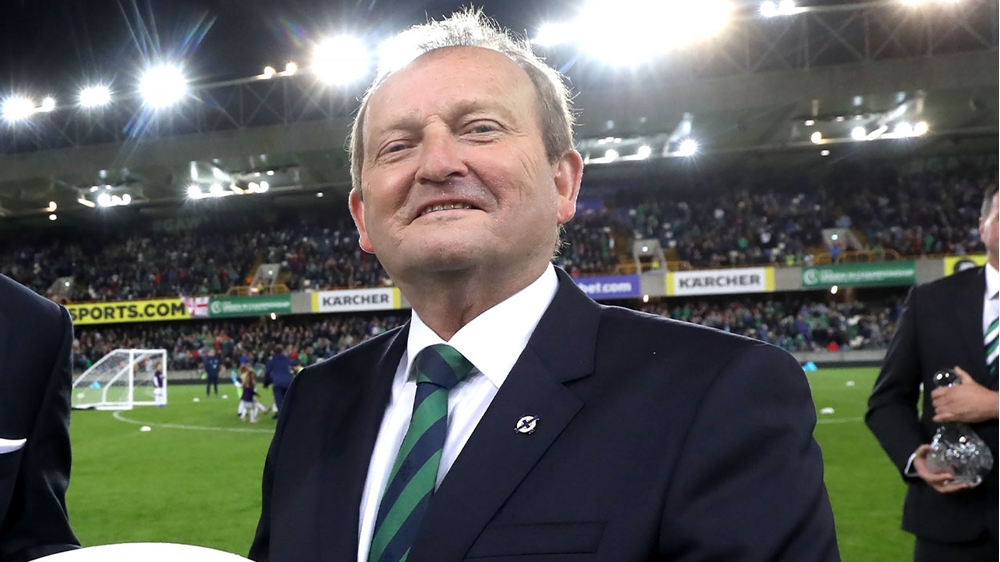 Dear friends,
I am writing to you as fellow fans of our beautiful game in what remains quite a unique time for all of us. 
The football community, thankfully like many parts of society, has been fortunate enough to benefit from the easing of restrictions in recent weeks. We have seen our cup competitions played to a conclusion and even worked hard to allow fans into our Irish Cup final last month, making a little bit of history in the process. 
But we must remain vigilant. Football is the best team game there is and only by playing as team can opponents be beaten. We must continue to get our tactics right, such as handwashing and social distancing, as well as harnessing that collective spirit that all great teams have. As far as our encounter versus Covid-19 is concerned, the final whistle is yet to sound. 
So please continue to follow and engage with the important guidance from the health authorities and the Northern Ireland Executive at every turn. Our staff will be organising and delivering a series of webinars soon to reinforce these important messages and we hope to communicate this to you soon.
Best wishes,
David Martin