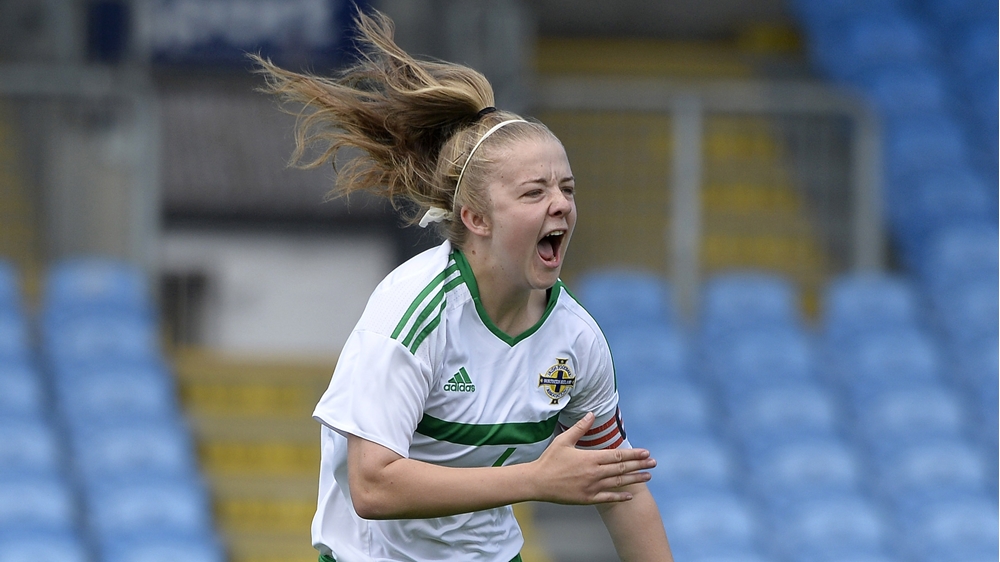 As part of an ongoing Northern Ireland National Team Instagram Stories series, we caught up with senior women's midfielder Emma McMaster for a quickfire Q and A.
Here the Glentoran Women midfielder covers the best goal she's ever scored and how proud she is to pull on the green shirt of Northern Ireland.
Who got you into football?
My family have always been very supportive of me playing sport and getting me into football. Growing up and playing football with my sister and getting to play with her still at Glentoran now, is a massive factor in how much I enjoy playing. 
What age were you when you started playing football? 
I was about four or five when I started playing football in the back garden with my sister. Then I went to some of the First Kicks camps 15 years ago, which is where I really started to enjoy playing football.
What's the best goal you've scored?
My favourite goal I've scored has to be against Wales in the Super Cup NI, back in 2017. We won 4-0. The ball just fell to me at the edge of the box, after coming out from a corner and I just hit it.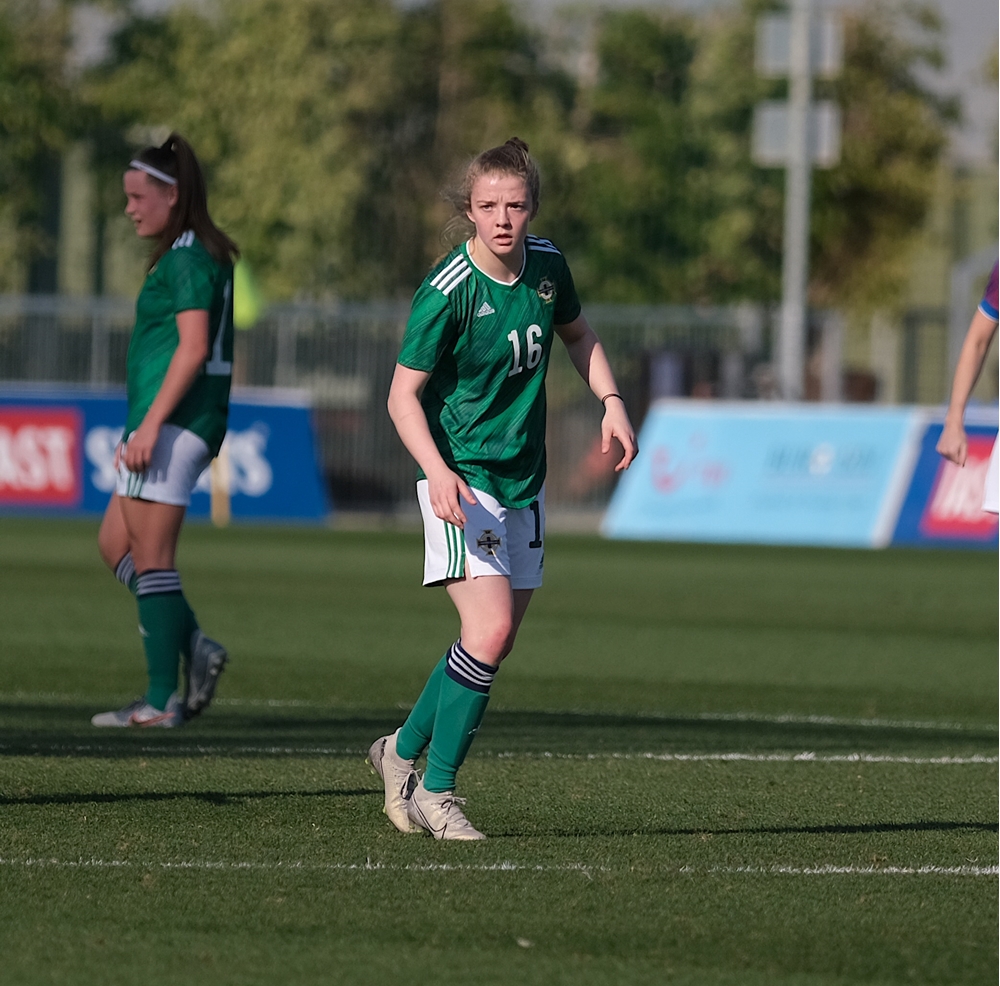 Who's your favourite roommate? 
There can only be one answer to that and that's my current roommate Megan Bell! Even though it takes her three hours to get ready every single morning, there's no one else I'd rather share a room with when we are away on trips.
How proud are you to play for Northern Ireland? 
I'm so proud to play for Northern Ireland. It's always an honour to represent your country. The amount of places we get to travel and see is amazing. Plus challenging yourself against some of the best players and teams in the world is an unbelievable experience. 
You can watch Emma's responses, brought to you in conjunction with Electric Ireland, on the Q&A highlight on Northern Ireland National Team Instagram page.