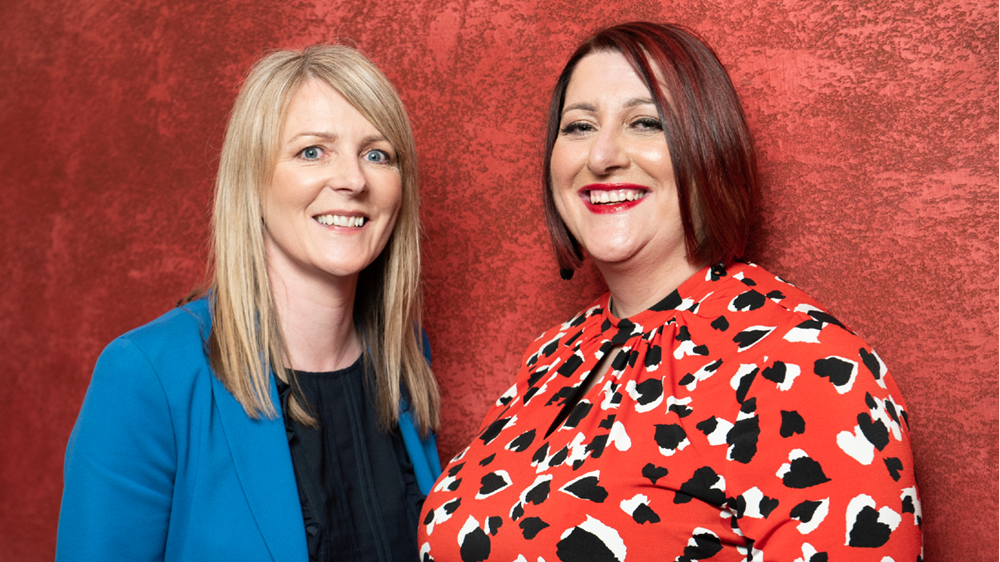 The Irish Football Association has joined forces with Reboot as part of its Female Football Leadership Programme (FFL). 
Reboot, powered by leadership coaches Sinead Sharkey-Steenson and Lisa Strutt, seeks to help individuals who have taken a career break return to work. 
Both Sinead and Lisa have collaborated on many leadership programmes and have worked with thousands of women over the past five years.  The pair are passionate about women's talent and growth and curated the leadership development sessions for the Irish FA's FFL programme.   
Launched in 2013, FFL runs across Northern Ireland and involves participants aged between 16 to 56. Those who complete the programme are awarded a diploma or OCN. 
The interactive course seeks to increase the low levels of women in key decision-making roles within football and helps participants see themselves as leaders, recognise their strengths and equip them to lead within their club roles and beyond. 
As part of the programme, Reboot's vision is to empower more women to do this in the world of football. When women step up and lead and send a positive message to girls and boys. 
Because of the Coronavirus pandemic the programme has had to be moved online. However the move to digital delivery saw numbers triple and together they were able to address the deeper questions of their futures, leadership potential and capability. 
Participants opened up, challenged themselves, and have grown as women and leaders and the programme is already impacting women at work and in their club activities. 
Nadine Murphy, Irish FA Community Sports Development Officer, said: "I believe the Female Leaders programme gives a platform to women to allow them to succeed and feel empowered in all walks of life. This group of ladies share the common interest of football but are all striving to achieve balance while setting life goals."
Irish FA Sports Programme Co-ordinator, Claire Rea, added: "The FFL Programme is a fantastic opportunity for women to invest in themselves. It is helping me figure out what I want more of or less of in my life in particular to my working and football environments. The FFL Programme helps women learn the tools to achieve those goals all while sharing their experiences and getting support from others." 
Pictured are Lisa Strutt and Sinead Sharkey-Steenson