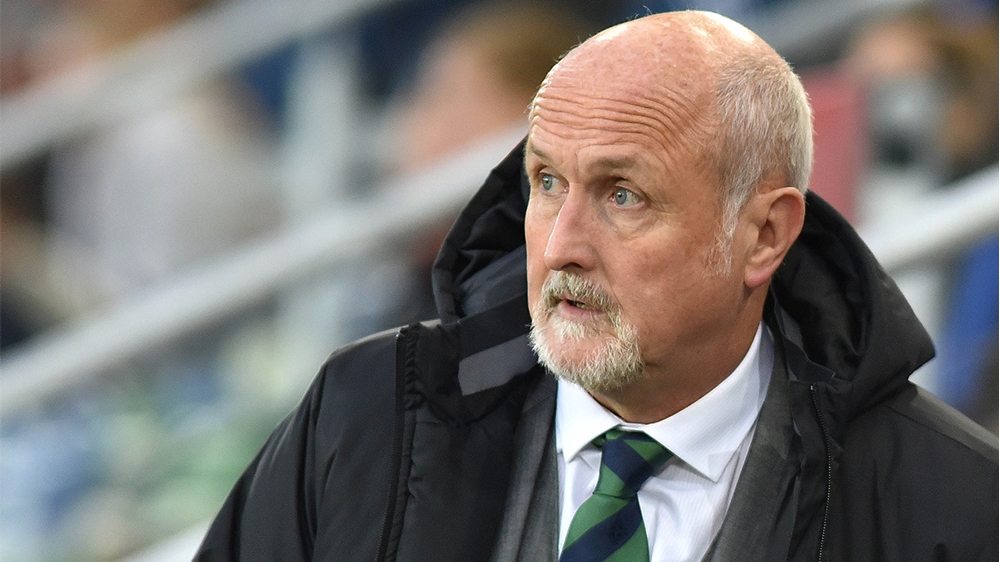 Slovakia will provide a tough test for Northern Ireland as their preparations for the Women's U19 Euros gather pace, according to team boss Alfie Wylie.
The National Women's Coach will have a 23-strong squad to choose from for tonight's game against the Slovakians at the Riada Stadium in Ballymoney (7.30 start). 
Slovakia, who hosted the Women's U19 European Championship last summer, failed to get beyond the qualifying stage in this season's competition.
However, despite losing heavily to Denmark, they did manage a draw with table toppers Hungary and defeated Montenegro in the qualifying rounds back in October. 
The Slovakians are a strong side, according to Wylie, who has been focused on improving his players' strength and fitness in recent weeks.
He has also spent the past few days introducing new faces to the Northern Ireland squad as six trialists are included in his panel for tonight's game and a second match against Slovakia in Ballymoney on Friday (12noon start).
"We have had some very good training sessions over the past few days and there's a real buzz of anticipation about the place," he revealed.
Four of the new faces come from the US – Clare Grouwinkle, Leyla McFarland, Breckyn Monteith and Meghan Wright  – and the coach is also looking at Katherine Rose Sell from Canada and Caitlin Colligan (England). All six have Northern Ireland roots. 
The senior Northern Ireland women's team have been drawn against Slovakia in the World Cup 2019 qualifiers and Wylie believes Slovakia's U19 team will be cut from the same cloth. 
"Like their senior team, I am expecting Slovakia to be a physical side and to be a really good test for us. You can train all you like but you can't beat playing games," he said. 
After the double header against Slovakia, preparation work for this year's WU19 Euros - they are being staged in Northern Ireland from 8-20 August - will continue with intensive training sessions this month and next.
And the U19s will also be in action at the SuperCupNI tournament next month when they take on Wales in two friendlies. The squad for the WU19 Euros will be chosen after that.
The draw for this year's WU19 Euros is being staged on 22 June at Belfast City Hall. Holders France, Germany, Netherlands and Spain, who all took part in last year's tournament in Slovakia, are in the hat along with Italy, England and Scotland plus Northern Ireland as hosts.