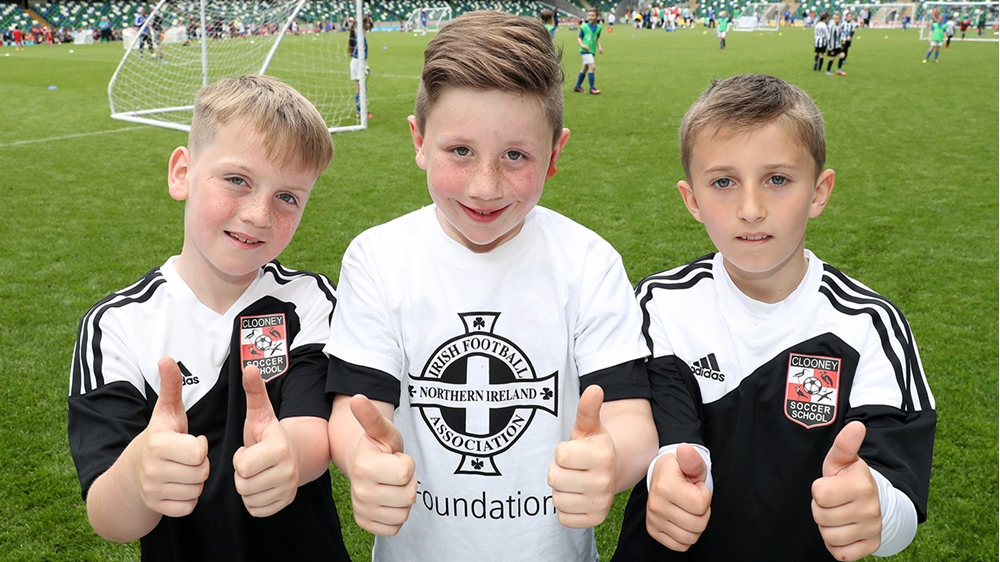 The Irish FA Foundation launched our new charitable arm on Saturday the 3rd of June with the help of thousands of happy families that came to the National Football Stadium at Windsor Park for our fun day.
The new Irish FA Foundation is central to the Association's mission to help promote, foster and develop football for all in Northern Ireland. It will also help drive participation as part of the Irish FA's youth strategy 'Let them Play'. 
Some participants of the Irish FA's Foundation that were showcased at the event includes Disability Football, Powerchair Football, Girls' Football, Boys' Small-Sided Games and The Back in the Game programme.
Our gallery of photos shown below shows the thousands of happy faces that came out to take part in the Foundation's launch, playing on the famous pitch, enjoying fun activities and the summer sun.