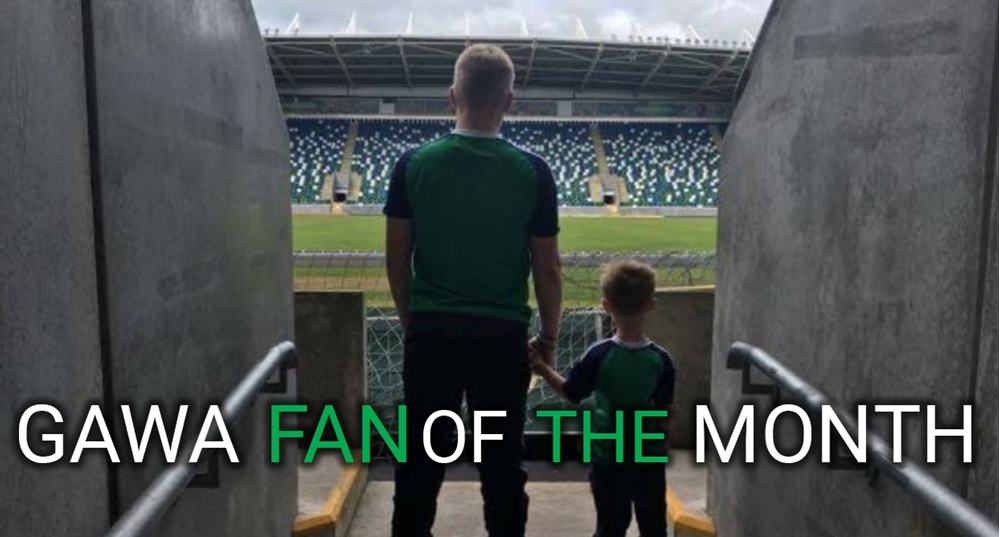 Everyone knows that we have the greatest fans in the world.  Is there one that stands out?  We want to hear from you in our quest to find Northern Ireland's fan of the month. 
Whether it's your favourite pet wearing green and white, a selfie at a holiday landmark or even your nan shouting from the rooftops for the GAWA, your voice deserves to be heard. 
So far this month you've shared pictures and videos with us from your trips to the games, hen parties and even all the way from Baghdad! Use our gallery below as inspiration for your entries, the more creative the better! You can submit your photo or video using #GAWA to one of our social media accounts shown below:
Twitter: @northernireland
Instagram: @northernireland
Facebook: facebook.com/northernireland
We will be showing off our #GAWA Fan of the Month across our social media platforms so if you want everyone to know you were Northern Ireland's number one for June then get out those cameras and say those magic words, Green and White Army!