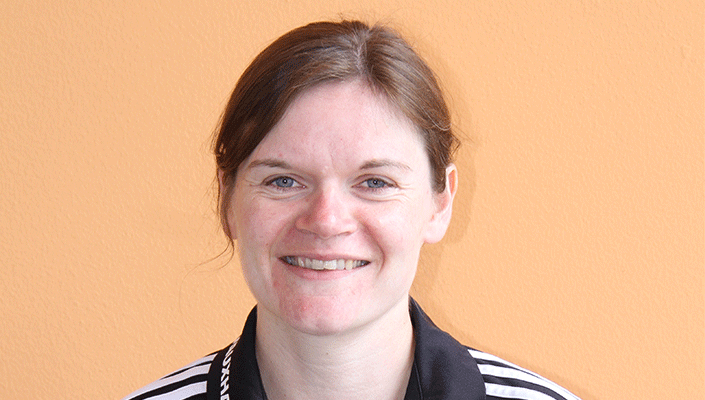 A sports scientist who was once part of the England senior women's set-up is helping Northern Ireland's Women's Under-19s prepare for this summer's WU19 Euros. 
Naomi Datson, who worked with the FA in England for more than 10 years, has been using sports science and technology, such as GPS trackers, to boost performance levels in the Northern Ireland squad.
In association with Ulster University, the former Head of Sport Science (Women's) at the FA has been undertaking fitness testing and analysing physical metrics, often remotely, in a bid to get our players fighting fit for the tournament in August and to help structure training sessions accordingly.
She has noticed a marked improvement in the players' fitness levels over the past year and is quiety confident they will be physically ready to do battle against the top teams in Europe later this summer.
Naomi first met Northern Ireland National Women's Head Coach Alfie Wylie when he was on a fact-finding trip to the FA around 10 years ago.
And when she left the FA at the end of 2015 to take up a role at the University of Chichester he immediately asked her to do some consultancy work with Northern Ireland's women's teams.
Alfie said: "Naomi's expertise has been invaluable to us. Her analysis helps us to shape our training sessions and helps us to focus on areas where our players need to improve.
"She has helped to ensure we are on the right track in preparing our players for the Women's U19 European Championships this summer."
Naomi, who is a senior lecturer in sports science and a research fellow at the University of Chichester, specialises in performance analysis with a view to managing and improving performance levels.
The lecturer was Head of Sport Science (Women's) at the FA from April 2010 to December 2015. She was an integral part of Hope Powell's successful senior England team.
Prior to that, for just over five years, she worked with England Women's U19s. And she attended five WU19s Euros with them. Her impressive CV also includes two WU19s World Cups, two senior World Cups and one senior Euros.
She joined the FA after undertaking a PhD at Liverpool John Moores University and spending a year at the Australian Institute of Sport.
A former player, she has also carried out consultancy work with UEFA and FIFA.