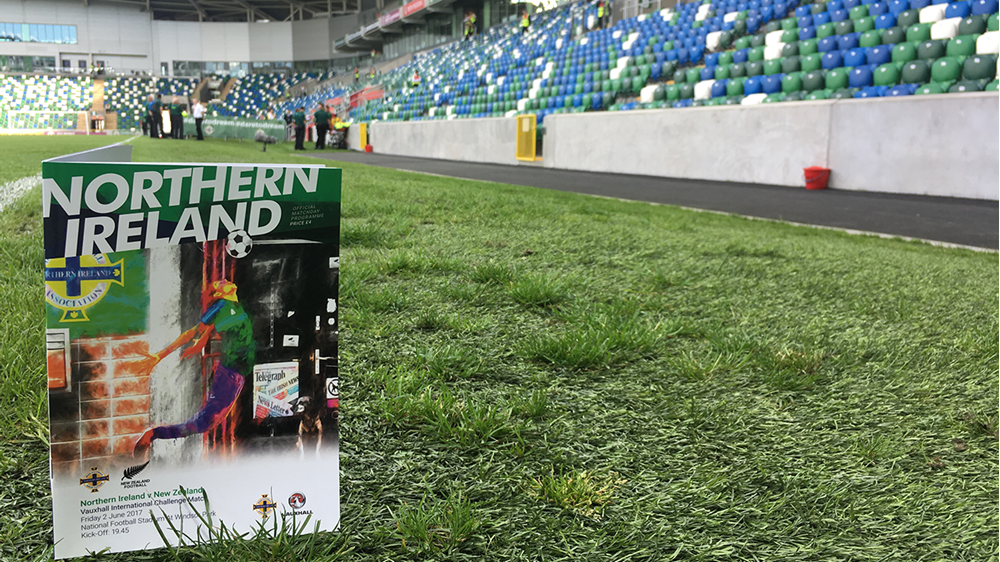 Artist James Jones has won a design-a-cover competition run through the Irish FA's social media channels.
His artwork features on the front of the matchday programme for this evening's game between Northern Ireland and New Zealand, which you can download here.
The 21-year-old Northern Ireland fan, from Dundonald, said: "I'm delighted to have won the competition. I studied media and business and besides photography and art I have several jobs. 
"I guess the artwork I submitted represents the youth on the streets that are the future of football, the potential Ronaldos and George Bests that play football and dream of playing in front of a crowd in a stadium.
"And it's the youth that are the future of the Northern Ireland football team. I regularly have a kickabout with my mates just like thousands of other young people."
A panel of judges within the Irish FA chose the winning cover design. Nigel Tilson, who edits the Irish FA's matchday programmes, said: "We loved the freshness and quirkiness of James' artwork."