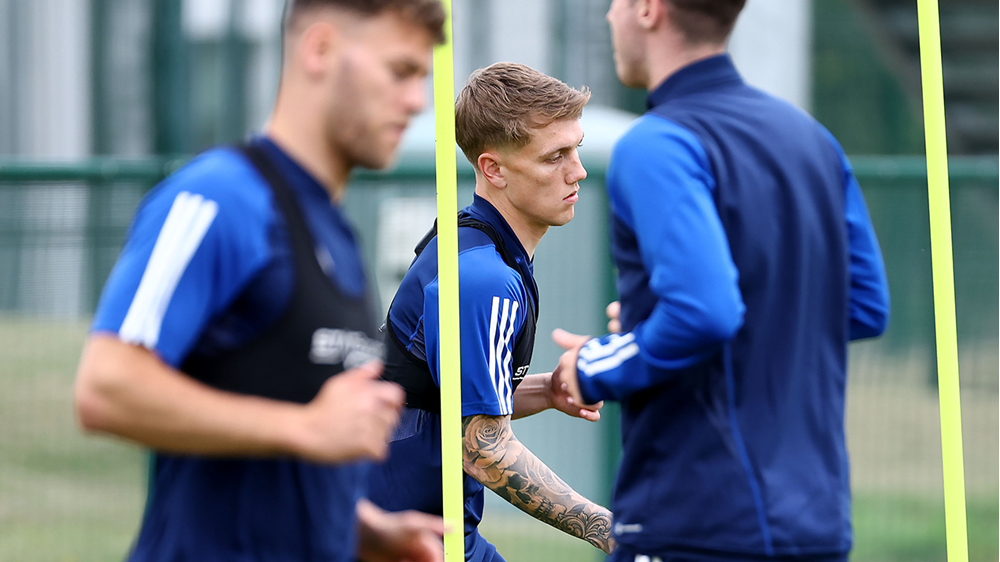 Midfielder Ethan Galbraith says he's 'buzzing' to be back in the Northern Ireland senior men's squad.
Last week the former U21s captain was named in Michael O'Neill's panel for the upcoming UEFA Euro 2024 qualifiers against Denmark and Kazakhstan.
Galbraith, who enjoyed a successful loan spell with Salford City last season, is now a free agent having recently left Manchester United. He had been on the books of the Red Devils for six years.
Now, having been part of two training camps already this summer with Northern Ireland, he's looking forward to an international double-header.
"It's been great being back in," he said. "Obviously, they were two different camps. The first camp was more of the younger lads and then the more senior players joined us last week. Both weeks were great and having Michael O'Neill back in has been brilliant. It's been great working with him."
Before I moved to England, I would get to Northern Ireland games, and I always tried to get into the Kop where the singing is. To have made my debut there and hear them singing my name from the pitch was unbelievable
O'Neill handed the Newtownabbey man his senior debut in a home friendly against Luxembourg in 2019 and it's a moment the now 22-year-old says he will never forget.
"It was a mad night," he recalls. "When Michael called me to go on, I was thinking: is this real? I remember seeing my mum in the crowd; it was an unbelievable night for me."
Galbraith's passion for Northern Ireland shines through and he says being included in the senior squad is always an honour.
"It's massive," he said. "I haven't been in the squad for a while so to get back in, even to be involved in the camps when I didn't know I'd be in this squad, I'm just buzzing to be here. I was on the phone to my dad telling him I'm back with the squad.
"Michael told me last week I'd be here, and I was buzzing. Any minutes I get over the camp, in fact any minutes I can get playing for Northern Ireland, is massive for me.
"Back when I was handed my debut, I was quite young, and I've put a lot of pressure on myself throughout my career but now I just try and just play without thinking too much and just go out and play my game."
First up is a tricky test away to the Danes on Friday evening but Galbraith believes Northern Ireland should not be underestimated.
"Watching Northern Ireland in the past, we've proved we can play big countries and get something. I don't see why we can't here," he commented.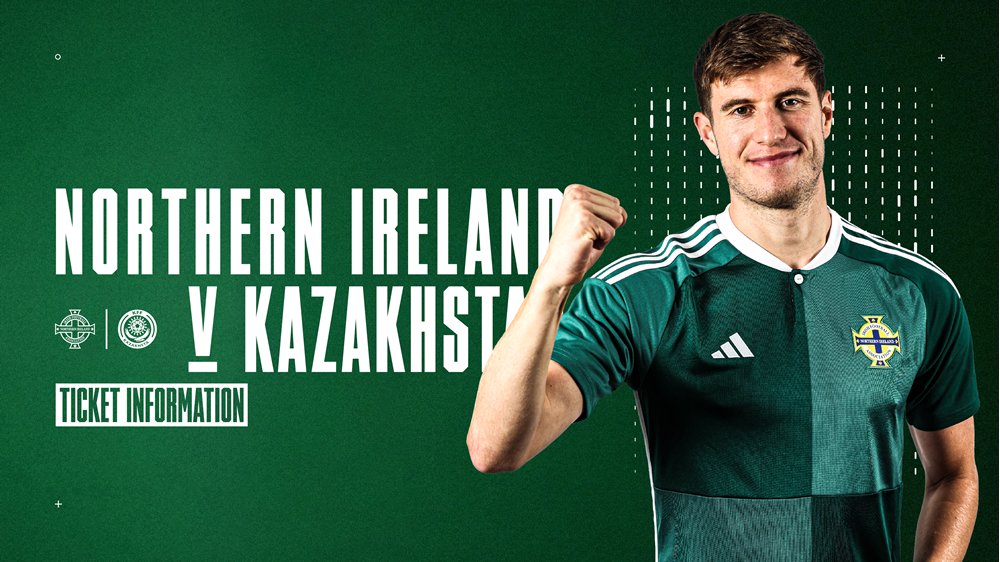 And when the second June fixture against Kazakhstan wheels around on Monday in Belfast he says the chance to get on the pitch – if given the nod by the boss – would be 'unreal'.
"It would be a goosebumps moment," he admitted. "It would be unreal. My family will be at the game so I think it will almost be as good as my debut. Getting on that pitch in front of the fans; they are incredible.
"Before I moved to England, I would get to Northern Ireland games, and I always tried to get into the Kop where the singing is. To have made my debut there and hear them singing my name from the pitch was unbelievable."