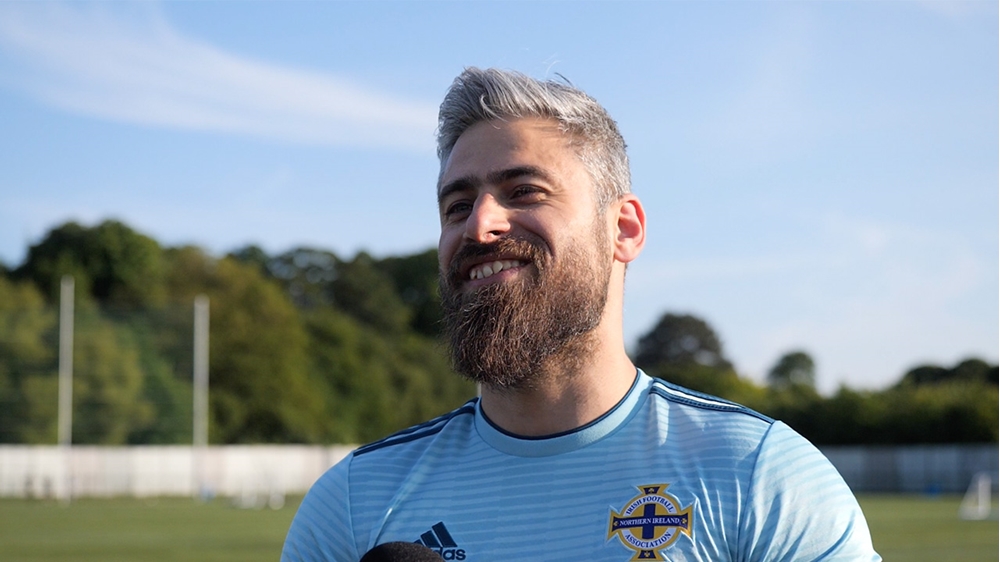 A team from Northern Ireland will be among 16 teams competing in UEFA's Euro Unity Cup next week.
The tournament, which is taking place at the UEFA Respect Forum on 28 and 29 June in Frankfurt, Germany, uses the power of football to promote the integration of refugees, asylum seekers and displaced individuals within host communities. 
To promote the integration, each team is composed of 70 per cent refugees and 30 per cent non-refugee players.
The 2023 tournament will see 16 teams compete, representing Northern Ireland, Armenia, Austria, Belgium, Finland, France, Germany, Italy, Latvia, Malta, Netherlands, Republic of Ireland, Spain, Switzerland, Ukraine and the European Union.
The draw for the Euro Unity Cup was staged today – to mark World Refugee Day.
Northern Ireland will face Belgium, Malta and the Republic of Ireland in Group C of the tournament.
The Irish FA Foundation continues to work with refugees and asylum seekers in Northern Ireland through many programmes, including recreational football, a kit donation scheme, KickOff@3 tournament, Stay Onside, Fresh Start Through Sport and the United Nations 'Game Changer' programme.
Andy Hardy, the Irish FA Foundation's Community Relations Officer, said: "It's important to mark days such as World Refugee Day to advocate for those who have had to leave their homes and start new lives in another country. 
"The Irish FA Foundation continues to support those individuals in order to help them integrate into society and reach their full potential."
For further details on the Foundation's outreach work, contact Andy Hardy at andy.hardy@irishfa.com.