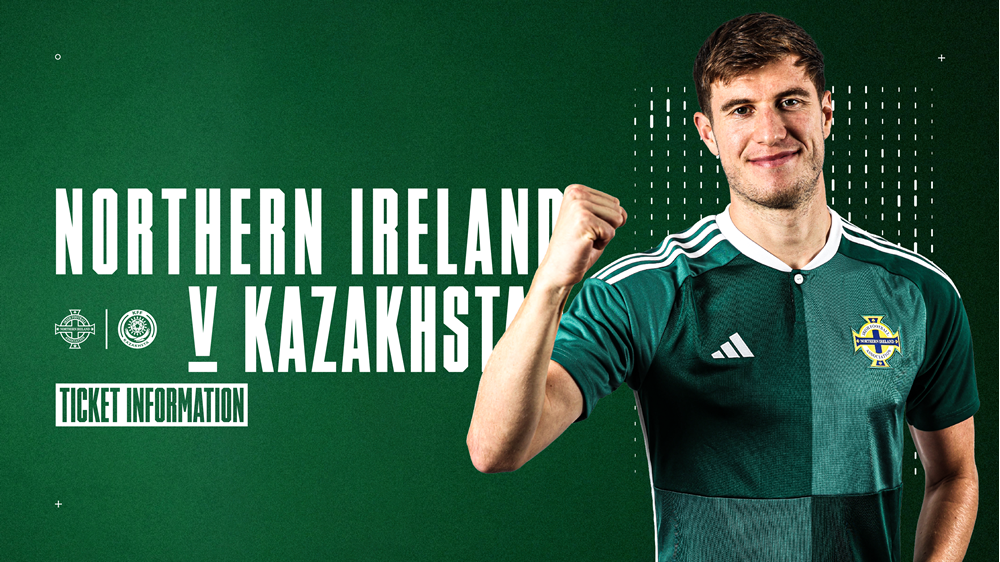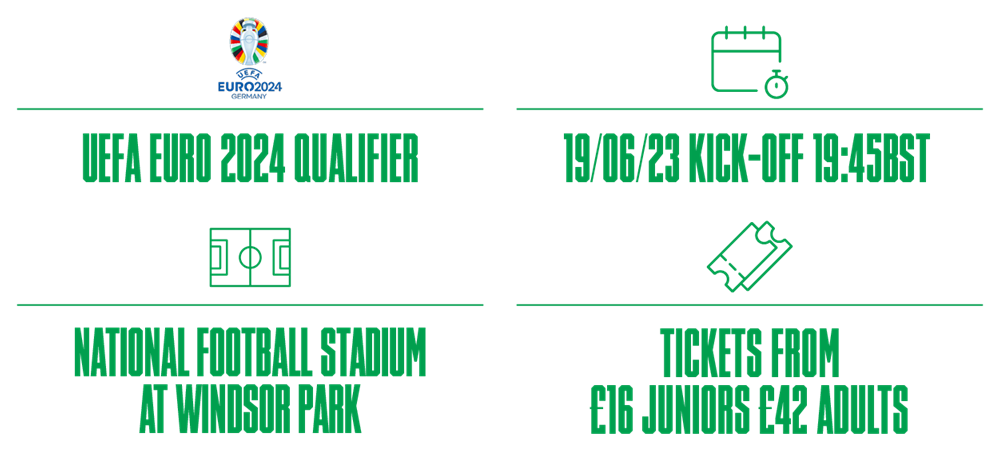 Northern Ireland will face Denmark, Finland, Slovenia, Kazakhstan and San Marino in the qualifiers for Euro 2024.
Germany is hosting the European Championships in the summer of 2024 and today's draw for the qualifiers was staged at the Festhalle Exhibition Centre in Frankfurt.
The qualifiers in Northern Ireland's group – six-team Group H – will be played in March, June, September, October and November during 2023.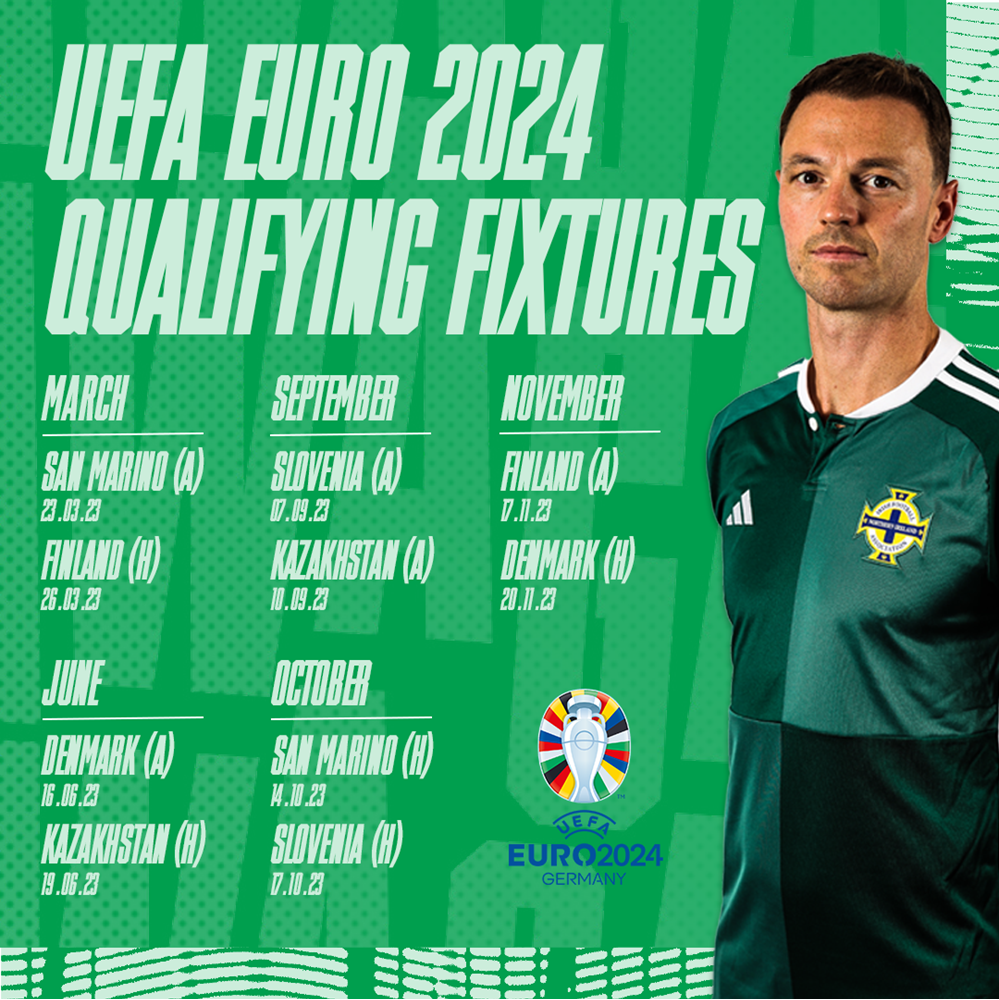 v
P
P
AET ({{fixture.homePenaltyScore}} - {{fixture.awayPenaltyScore}}) penalties
{{fixture.compName}} {{getType(fixture)}}
{{fixture.dateFormatted2}}, {{fixture.timeFormatted}} Kick Off Time TBC at {{fixture.stadium}}