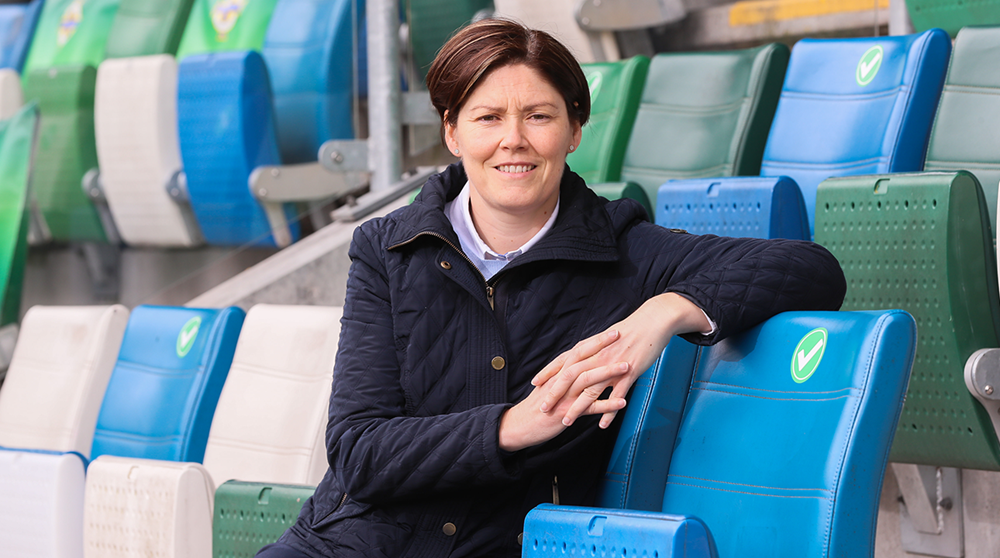 The Irish Football Association's Director of Women's Football, Angela Platt, has provided an update on the recruitment process to appoint Northern Ireland's new senior women's team manager.
She explained: "The journey our senior women's team has taken football fans in Northern Ireland on in recent years has been exhilarating. This time last year we were preparing to compete at our first ever major tournament, the UEFA Women's Euro in England, followed by a victory against Italy to close off the year.
"We have proved we can compete with Europe's elite and everyone connected to the team and across the wider association is determined to maintain this level of performance."
The Director of Women's Football revealed she has been working closely with the association's Technical Director, Aaron Hughes, to appoint a new senior women's team manager who can help bring the team into an exciting new phase.
Platt (pictured) said: "We have been working hard on this for several months and had identified a suitable candidate. Unfortunately, this individual has accepted an offer elsewhere and more suited to their personal circumstances. 
"Whilst this is disappointing, the process has helped us crystallize exactly what we are looking for in a manager and we will now re-double our efforts to ensure we have someone in place to lead us into the inaugural UEFA Women's Nations League campaign in September.
"In the interim Gail Redmond, manager of our women's Under-17 and U19 teams, will lead the senior team for two friendly fixtures next month whilst this process continues. Gail has a wealth of experience in the women's game and has a great rapport with the players."
Northern Ireland are due to play Scotland in an international challenge match on 14 July at the Kilmac Stadium (Dens Park) in Dundee followed by another away game which is due to be confirmed later today.