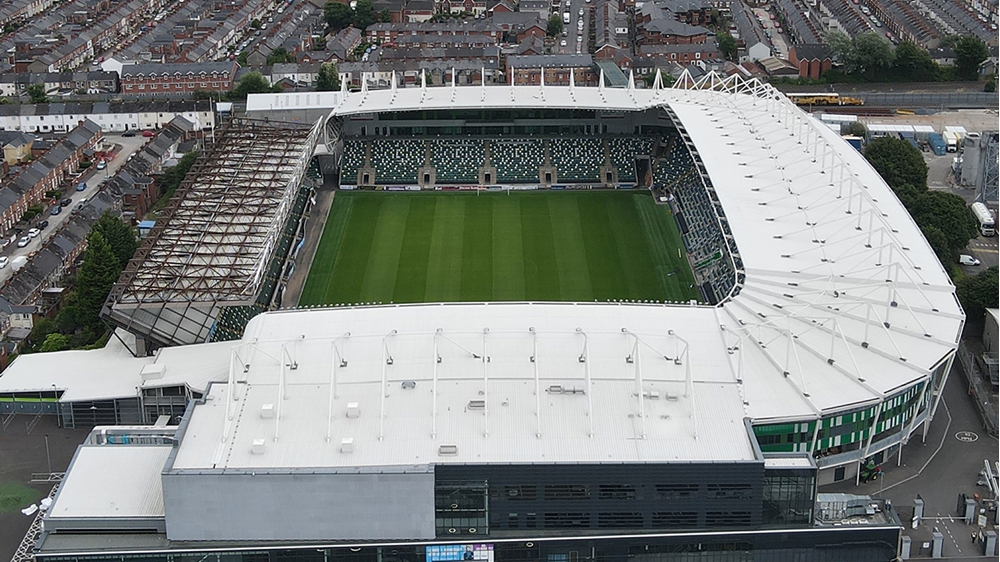 The Irish Football Association has launched a new Sustainability Strategy. 
The strategy focuses on five goals that have been merged from the 11 target areas of the UEFA Sustainability Strategy 2030 - Strength Through Unity. These are: Health and Wellbeing, Safeguarding, Equality and Inclusion, Anti-Racism and Anti-Sectarianism, and Climate.
The strategy was introduced via big screen ads to fans who attended Monday night's UEFA Euro 2024 qualifier between Northern Ireland and Kazakhstan at the National Football Stadium at Windsor Park.
The ads highlighted stadium-related initiatives that are a focus of the sustainability work, such as the renewable energy which powers it, rainwater harvesting, the locally produced food used by caterers and the LED lights in use around the ground.
The strategic objectives are: 
Generate £3bn in Social Return on Investment (SROI) over five years for our community;

Become a leading organisation on sustainability, including having a national stadium powered by renewable energy, and help our clubs to engage in sustainability projects;
Become an exemplar governing body, championing equality, diversity and inclusion. 
Irish FA President Conrad Kirkwood said: "By taking inspiration from the best practice work undertaken by UEFA, this strategy is transparent, structured and well thought out. We have engaged with key stakeholders, partners and suppliers to develop this plan. 
"We always strive to be a progressive and inclusive association. This strategy underpins that and is aligned to the Football Social Responsibility pillar in our corporate strategy, A Roadmap for Football.
"Football has the power to bring about great change. It can help educate, promote health and wellbeing, and give everyone a sense of belonging. Most importantly football can promote inclusivity like no other sport."
 The Irish FA Sustainability Strategy is available to view and download here.