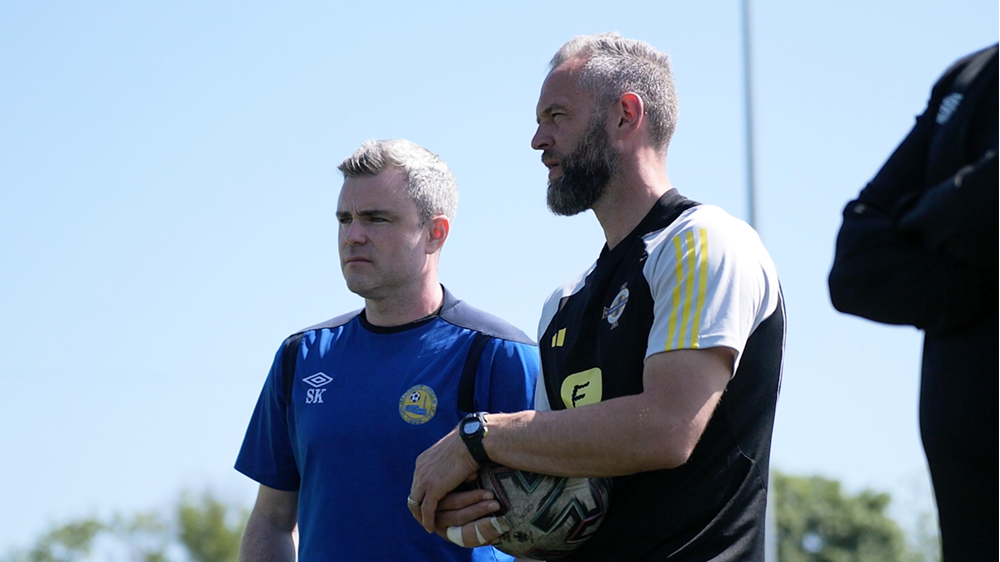 The Irish FA's Coach Education department hosted its first-ever goalkeeper specific National Coaching Certificate (NCC) this week.
Under the eye of goalkeeping coach educator Alan Mannus (above, right), candidates from across Northern Ireland and beyond enjoyed the three-day course delivery at Knockbreda FC in Belfast.
The Goalkeeping NCC, which is targeted at beginners who coach players aged 10 to 15, is part of a new pathway which aims to develop 'keeper coaches from grassroots through to senior professional level.
MORE: Alan Mannus takes up goalkeeping coaching role with Irish FA
Mannus, a former Northern Ireland international, said he was pleased to see the NCC attracting a range of coaches.
"The course focused on goalkeeping skills and techniques and the candidates learnt through their own experiences of being directly involved in the sessions on the pitch," he said.
"The majority of candidates were from a goalkeeping background but we also had one who was an outfield coach who wanted to learn more from a goalkeeper's perspective.
"It was also pleasing to see coaches from boys', girls' and disability teams represented.
"Everyone involved offered their own thoughts and opinions which was great and that's one of the main aims of the course."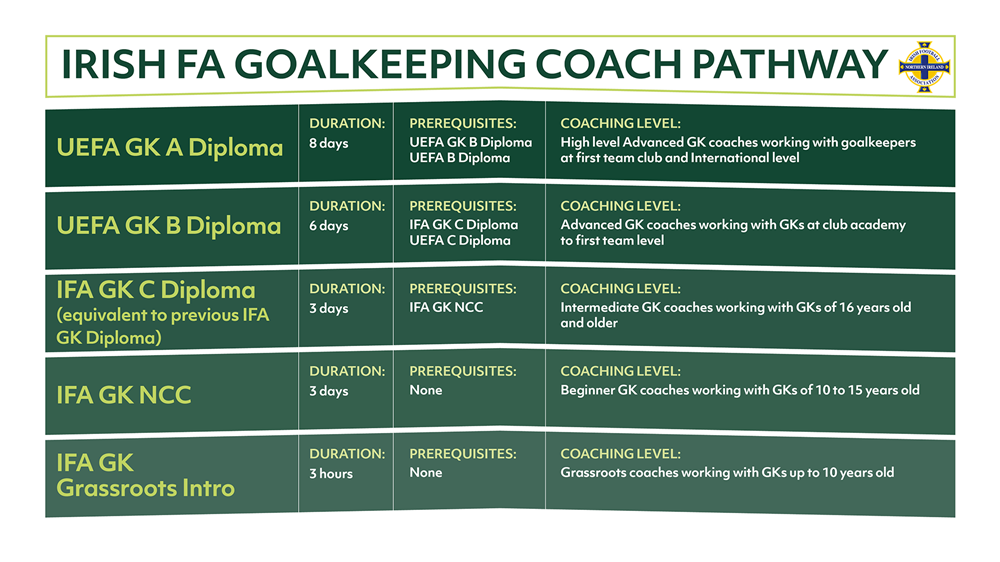 The new goalkeeping pathway begins with a grassroots introduction award aimed at coaches working with keepers aged up to 10. It's followed by the Goalkeeping NCC and then an Irish FA Goalkeeping Coaching C Diploma for intermediate level coaches who work with keepers aged 16 and above.
The UEFA Goalkeeping B Diploma has been added for advanced coaches operating at club academy to first team level. The UEFA Goalkeeping A Diploma is for high level advanced coaches working with keepers at first team club and international level.