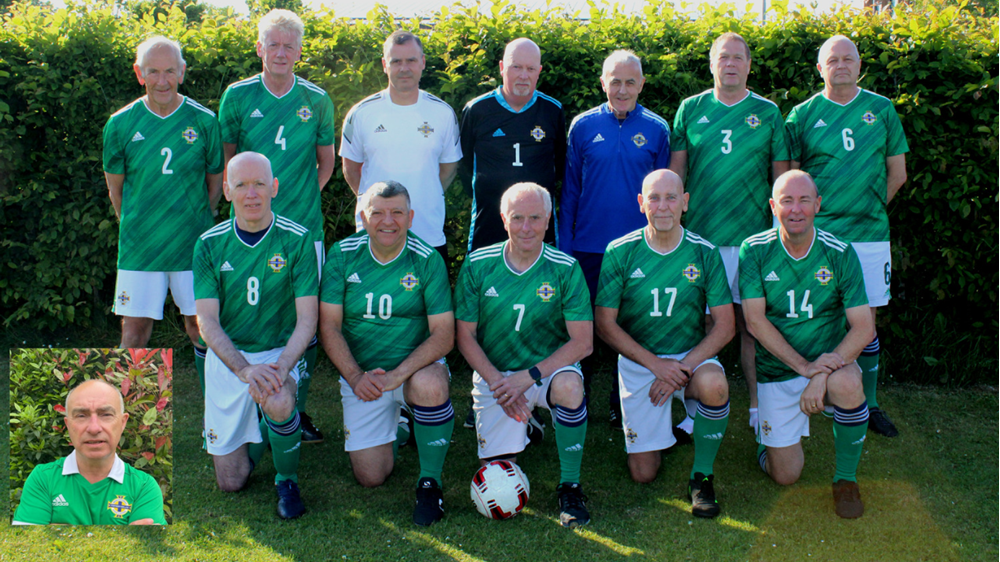 Northern Ireland's Over-60s walking football team will begin their preparations for the World Nations Cup in August by competing in tournaments in the Isle of Man and Republic of Ireland.
St George's Park, the FA's national training centre in Staffordshire, is set to host the inaugural Federation of International Walking Football Associations (FIWFA) World Nations Cup from 24-26 August.
Northern Ireland have been drawn in Group B, which also includes Italy, Australia, Wales, Caribbean and Czechia (Czech Republic).
Group A, meanwhile, includes hosts England, France, Basque Country, South Korea, Japan and Canada.
The Northern Ireland walking football team have already played warm-up matches against Birmingham County, a Dublin Select and England's over-65s ahead of their first tournament of the summer, which takes place in Douglas on Saturday (24 June).
At the Bowl Stadium in the Isle of Man this weekend they will be competing against teams from the island and the Midlands.
Next up is an international tournament in Dublin on 8 and 9 July. It's being staged at the AUL Sports Complex and will include games against the walking football sides of France, Italy and Switzerland.
After that comes the FIWFA World Nations Cup and manager Gary Barclay is confident the team will do well - even though they were only formed last year.
He insisted: "We will not just be there to make up the numbers. I believe we have a talented squad who will proudly represent their country and give a good account of themselves in each game."
Running alongside the 12-team Over-60s competition at the Nations Cup - Derby is the host city – there will be an Over-50s competition featuring 16 nations. Northern Ireland have not entered a team for that section.