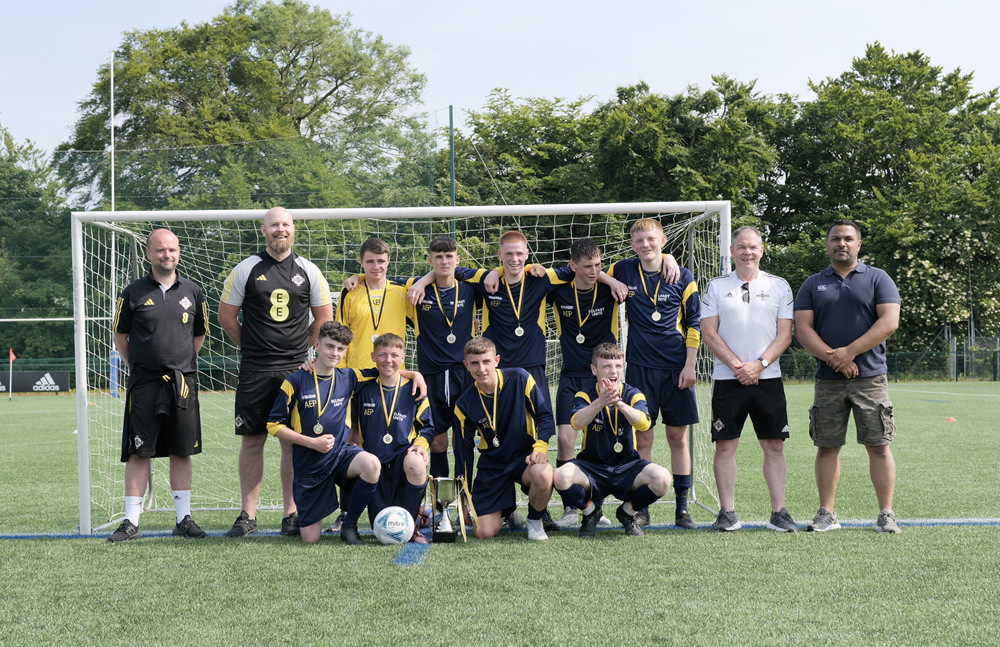 The fifth annual KickOff@3 tournament staged in Northern Ireland attracted more than 100 participants.
The tournament was hosted in Belfast by the Irish FA Foundation in partnership with the Police Service of Northern Ireland (PSNI), National Black Police Association and Rio Ferdinand Foundation. 
The collaboration continues to grow and impact local communities at a grassroots level as it invests in communities and strives to break down ethnicity barriers.
Nadine Murphy, Irish FA Foundation Community Sports Development Officer, recognises the importance of the KickOff@3 tournament.
She said: "It's important to recognise that we are all from a football family with unique and diverse backgrounds. Breaking down ethnicity barriers means embracing and celebrating our differences and learning from one another. KickOff@3 gives people the opportunity to have open and honest conversations, listening to each other's perspectives, and treating everyone with respect."
And she added: "Together with our partners we are committed to working together to create a more inclusive and accepting community while celebrating our young people who are the future."
Ten teams took part in the Northern Ireland tournament with Belfast United being crowned the winners - and they will now travel to London to compete in the national finals next month.
Kickoff@3 is a collaborative initiative set up with the goal to inspire, motivate, engage and support young people from all backgrounds through the medium of sport, music and other imaginative ideas. It aims to see less youth violence and hate crime and an increase in mental health awareness, physical fitness and inclusion in sports across the UK.