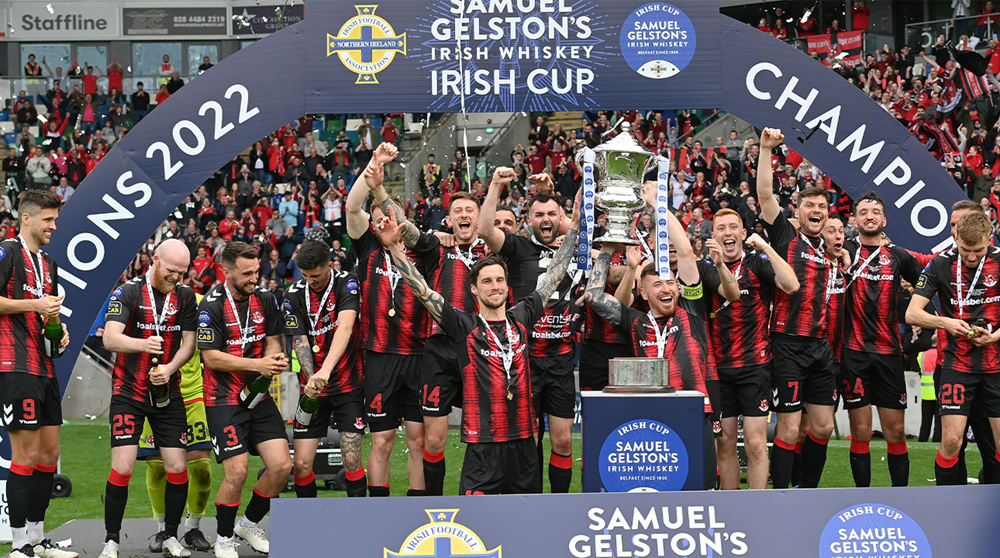 This season's Samuel Gelston's Whiskey Irish Cup final will be staged on Sunday 7 May 2023, it was announced today.
The Irish FA's Irish Cup Challenge Committee said the final has been switched from its traditional slot of a Saturday in early May due to fixture congestion and the coronation of King Charles III, which is due to be staged on Saturday 6 May next year.
It is the first time the Irish Cup final will be played on a Sunday in the competition's history.
First contested in 1881, it is the fourth oldest national cup competition in the world.