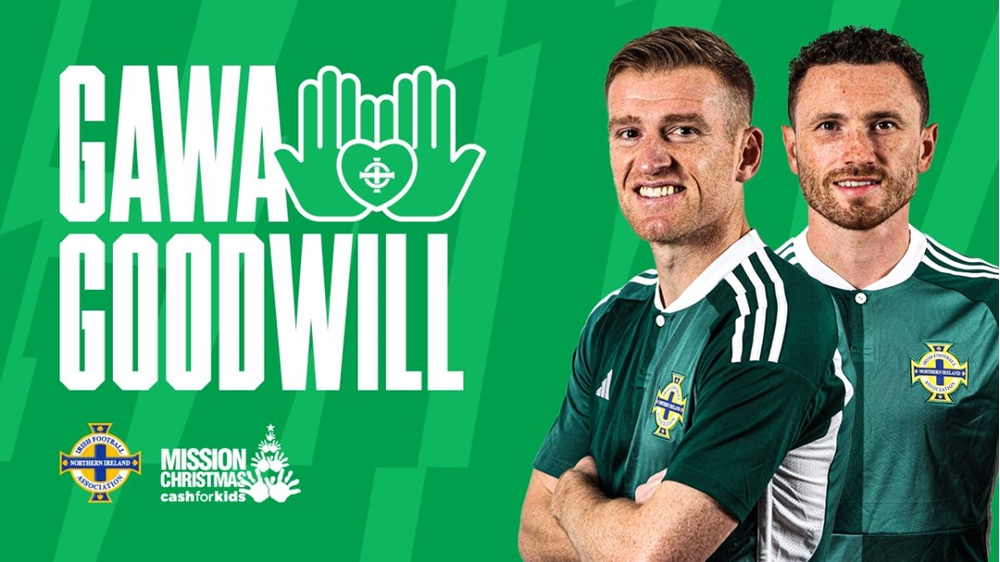 Throughout December the Irish FA hopes to help spread a little Christmas cheer and kindness to children across Northern Ireland in the run-up to the big day. 
GAWA Goodwill stocking fillers 
Supporters were asked to register for GAWA Goodwill stocking fillers for primary school aged children which will be posted ahead of Christmas Day. 
Gift drop-offs 
The Education and Heritage Centre at the National Football Stadium at Windsor Park will open in the afternoons (3-5pm) from Monday 12 December to Friday 16 December as a drop-off point for Cool FM's Mission Christmas, which aims to help Santa reach children in poverty.
Supporters are being encouraged to donate a small toy to the Cool FM campaign - and a penalty kick challenge will be available at the EHC to everyone who drops off a gift. 
All gifts received will be transported to Mission Christmas HQ and distributed to children across Northern Ireland in time for Christmas.