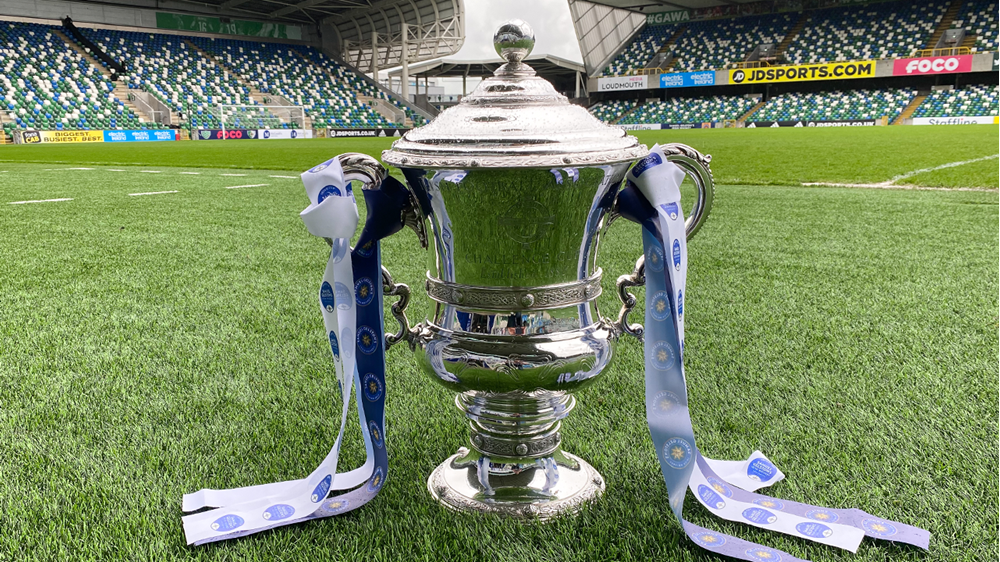 The draw for the fifth round of this season's Samuel Gelston's Whiskey Irish Cup is set to be staged today (Tuesday 6 December) – and it is due to be streamed live.
The Pat Jennings Lounge at the National Football Stadium at Windsor Park will be the venue for the draw, which will be streamed by BBC Sport NI on its website from 12.30pm to 12.40pm.
In today's draw the 12 teams that make up the NIFL Dankse Bank Premiership and the 12 teams in the NIFL Championship will be joined by eight intermediate sides who have battled their way through four rounds to reach this stage of the fourth-oldest national cup competition in the world.
Representatives from all 32 clubs involved have been invited to attend the draw, which will be conducted by Irish FA President Conrad Kirkwood and Gemma Roberts, Northern Ireland Country Manager for Halewood Artisanal Sprits, which produces Samuel Gelston's Irish Whiskey.
BBC radio presenter Joel Taggart will act as MC at the event. Following the draw he will conduct a Q&A with managers and players and highlight potential ties of the round.
Round five games in the Samuel Gelston's Whiskey Irish Cup 2022-23 are due to be played on Saturday 7 January 2023.