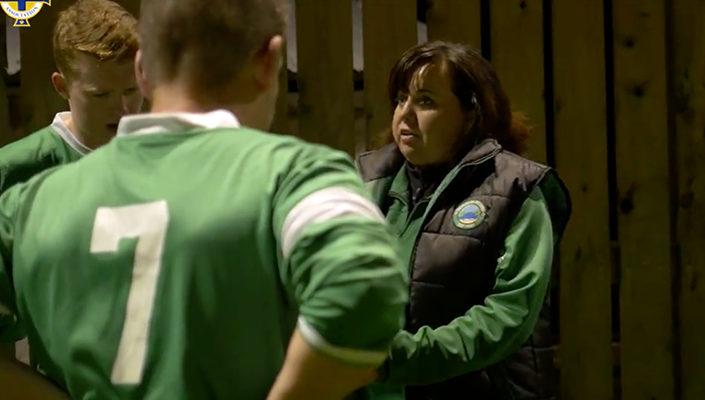 Fiona Mooney has been at the forefront of youth football development in South Armagh for more than 10 years. 
And she is now a history maker after becoming the first female to manage at intermediate level in Northern Ireland. 
Fiona is boss of Camlough Rovers, who play in Mid-Ulster League Intermediate A.
She stepped up to Rovers' first team this season after two years at the helm of the club's reserves. 
The Rovers manager, who is due to complete the UEFA A Licence this summer, has co-ordinated, showcased and at times delivered open coach education sessions for neighbouring club coaches to promote more awareness of youth development ideas and trends. 
Initially involved as a volunteer coach with the Irish FA's Grassroots Development Centre and delivering coaching in schools, she started the youth section at Camlough Rovers FC in 2005. 
The youth section has provided better access to participation in football in the South Armagh area, and the number of players has steadily grown to see teams competing strongly in the Lisburn League.
And with an application to the National League pending the club could soon be participating in the strongest youth section in Northern Ireland.
Many of the talented young players being developed via the youth system at the club will inevitably be reunited with Fiona as she promotes youth within the senior first team under her management.
Here Fiona describes her coaching career and encourages women to take up coaching.