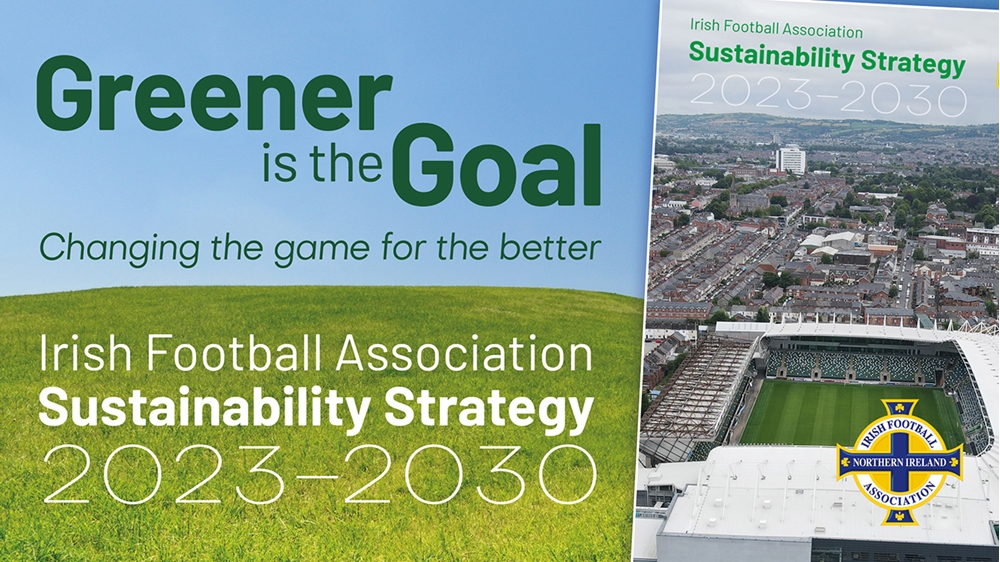 Irish FA Sustainability Strategy 2023-30
The strategy focuses on five goals that have been merged from the 11 target areas of the UEFA Sustainability Strategy 2030 - Strength Through Unity. These are: Health and Wellbeing, Safeguarding, Equality and Inclusion, Anti-Racism and Anti-Sectarianism, and Climate.
The strategic objectives are:

More than 35 targets have been outlined over the seven year period in which the association is aiming to meet across the five goals.
The targets which the association is aiming to meet over the five-year period are outlined in seven strategic pillars supported by four enablers.
The Irish FA has undertaken a transparent, structured process to develop the strategy. We have mirrored the UEFA process in engaging with the football family as well as partners and suppliers to develop this plan.
Download | Irish FA Sustainability Strategy 2023-30