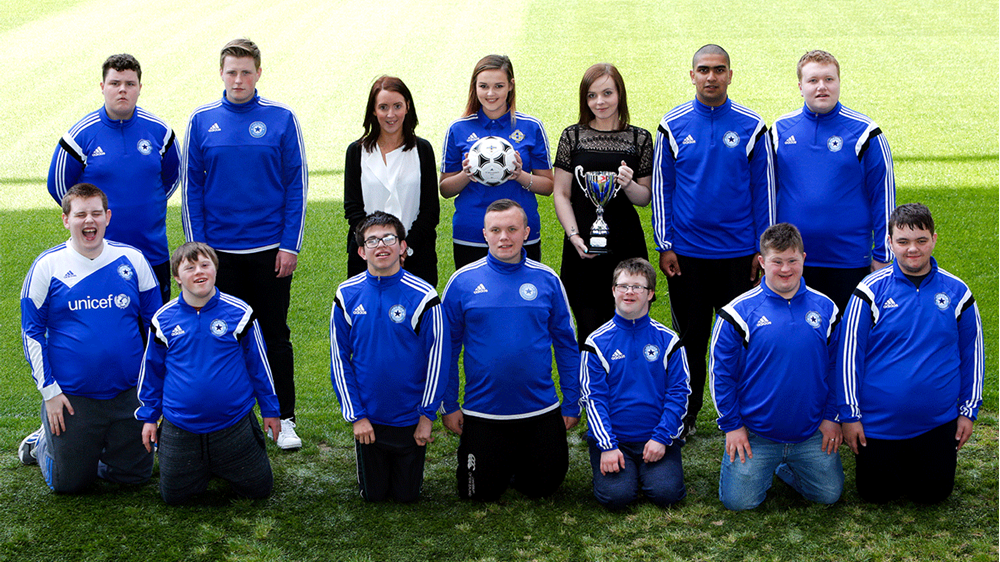 More than 150 kids will be taking part in this season's Let Them Play FA Cup tomorrow (19 May).
The five-a-side tournament for schools catering for pupils with a learning disability is being staged at Lagan Valley LeisurePlex in Lisburn (11am-1.30pm).
Pupils from Tor Bank School in Dundonald helped to launch this season's competition, which is sponsored by Cornmarket Insurance.
There are two sections - for players aged 11-14 and those aged 15–19. And pupils from schools across Northern Ireland will be taking part.
Alan Crooks, the Irish Football Association's disability football development manager, said: "We are delighted to start this partnership with Cornmarket Insurance in hosting this event. This tournament gives young people the opportunity to play competitive football against players of similar ability.
"Having spoken to several of the competing schools I know the pupils are really excited about the challenge of participating in the 2017 Cornmarket Insurance Let Them Play FA Cup."
Lewis Murray, general manager of Cornmarket Insurance, said: "Cornmarket is delighted to sponsor the Let Them Play FA Cup and be part of such an excellent initiative. We look forward to developing our partnership with the Irish FA."
Image: Tor Bank School joined Christina Kerr from Cornmarket Insurance to launch the Let Them Play FA Cup.