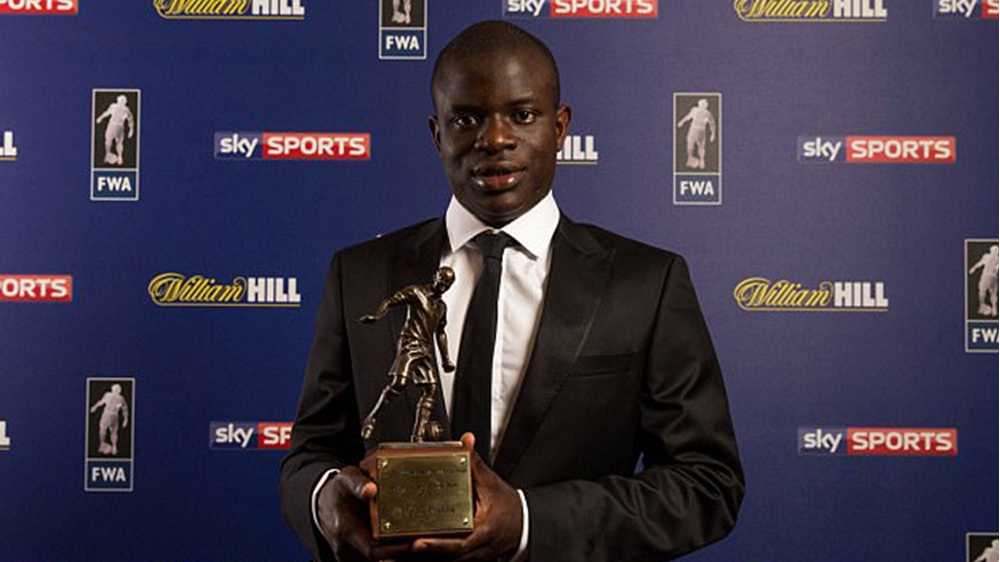 Northern Ireland goalkeeping legend Pat Jennings expressed his admiration as Chelsea midfielder N'Golo Kante received his Footballer of the Year Award from the Football Writers' Association.
The former Tottenham Hotspur keeper, who was among the Spurs greats of the past who paraded on the pitch at White Hart Lane on Sunday as the club said farewell to the Lane, was among the speakers at the FWA's 70th anniversary dinner at London's Landmark Hotel.
Jennings won both the FWA Footballer of the Year prize and the Professional Footballers' Association (PFA) Footballer of the Year award in the 1972-1973 season – a feat which has now been repeated by Kante in 2016-17.
Northern Ireland's most-capped player was among the first to congratulate the French midfielder, who helped to guide Chelsea to the Barclays Premier League title this season after doing likewise with Leicester City last season, on being recognised by both his peers and the football writers.
Jennings told the 400-plus guests at the dinner that Kante was a fabulous player who had enjoyed an unbelievable season – and he wished the 26-year-old all the best for the future.Kante, who has covered a remarkable 280-plus miles on the pitch this season, received his award from FWA chairman Patrick Barclay, who drew comparisons between wing wizard Sir Stanley Matthews, the first FWA Footballer of the Year 70 years ago, and Chelsea's midfield dynamo.
"One magical quality links them, for both Sir Stan and N'Golo have been able to unite the football nation in admiration for their contrasting virtues. In a game fractured by petty rivalry that is a valuable achievement," he pointed out.
Jennings, who also attended the Northern Ireland Football Writers' Association annual awards ceremony in Belfast on Monday, said Kante was a worthy winner of the award with his dynamic displays for Antonio Conte's Chelsea this season.
Other Northern Ireland winners of the FWA FOTY trophy across the 70 years include Danny Blanchflower (1958 and 1961, Tottenham Hotspur) and George Best (1968, Manchester United).