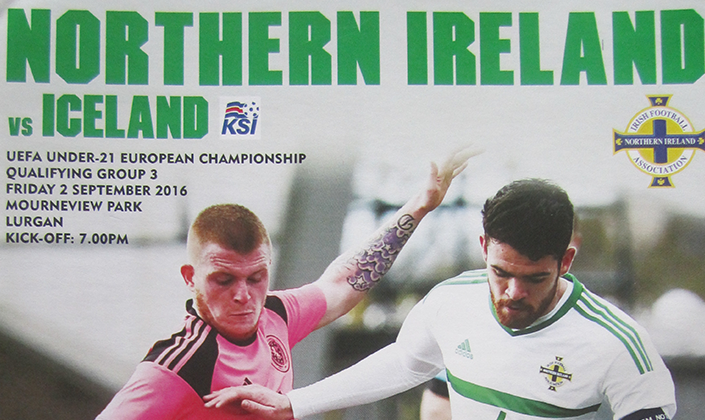 Enthusiasts in the ever expanding world of football programme and memorabilia collecting will be given another opportunity to attend a football fair in Northern Ireland.
The 2017 fair will again be held at Grosvenor House, 5 Glengall Street, Belfast (street between Europa Hotel & Opera House) on Saturday 27th May from 10.00 am until 2.30 pm. Admission to the Fair will be £2. This also includes a copy of A Guide to Football Programme Collecting in Northern Ireland. This book was produced by the members of the NIFPCC and is an excellent reference point for all collectors.
 In addition to all the older programmes on sale, collectors will be able to purchase programmes from the current season (2016-17). There will be a wide range of football collectables on display. These include books, badges, autographed items, shirts and other football related memorabilia.
Programmes for the League Cup Final between Manchester United & Southampton, FAC Final between Arsenal & Chelsea, Europa League Final, Scottish Cup Final between Celtic & Aberdeen and Irish Cup Final between Coleraine and Linfield will be available. Official Euro 2016 brochures will also be available.
Following the success of the previous fairs it is hoped that the 2017 Fair will prove to be even more popular.
The Fair, as in previous years is being organised by the Northern Ireland Football Programme Collectors Club. The Club will also present their annual 'Programme of the Year' award. This is made to the Club producing the best programme for season 2016-2017.