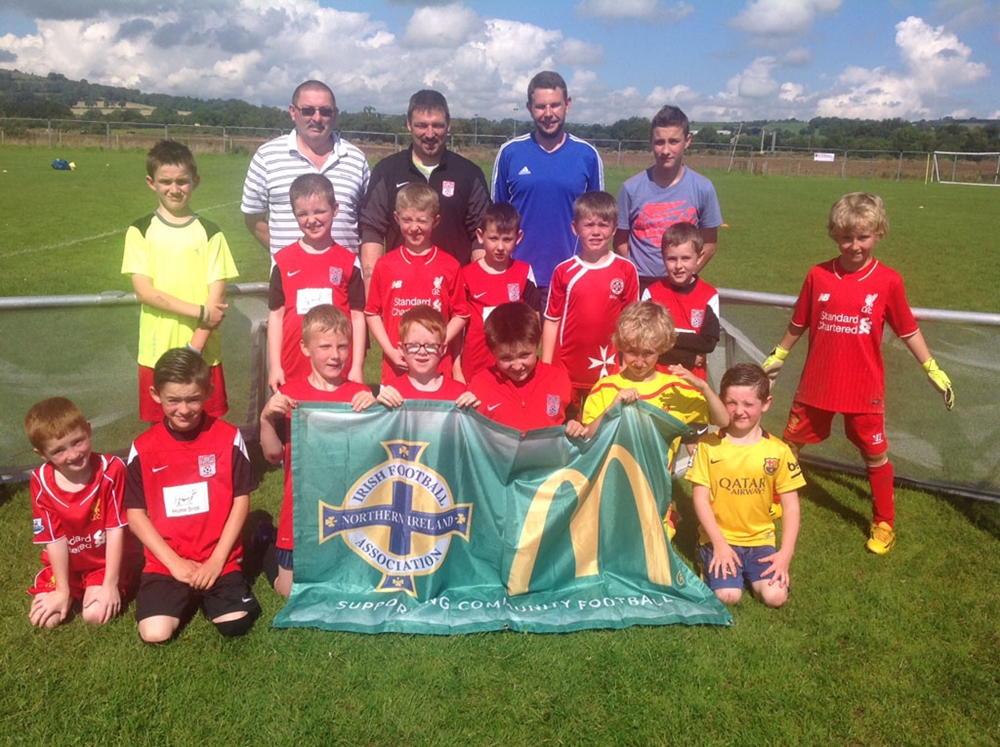 The aim of the programme is to support the development of your club and to implement good practice policies and procedures. The Foundation Club Mark will prepare your club to successfully work towards the Excellence Mark.
The McDonald's Foundation Club Mark programme provides:
• a clear and structured approach to improving and developing your club
• your club with coach bursaries, coach mentoring and club development planning
• your club with free footballs and cones along with access to the Adidas free kit scheme
• a benchmark for club quality.
Our value based coaching section will demonstrate to partners, parents and young people that your club is child friendly and safe.
For funding and advice go to www.mcdonalds/football.co.uk
This Foundation Club Mark is a quality accreditation programme for clubs within the McDonald's Small- Sided Games Development Centres. It is built around a set of core criteria which ensure that accredited clubs operate to a set of consistent, accepted and adopted minimum operating standards.
Our Regional Grassroots Development Officer will assist your club and mentor your volunteers to successfully achieve IFA McDonald's Foundation Club Mark recognition.


Foundation Club Mark components
1. Governance and Management
2. Duty Of Care
3. Club and Games Development
4. Coach Mentoring
5. Audit of Club
6. Assessment
7. Footballs, cones. Coaching bursaries, coaching master classes and an offer to receive free Adidas kit.

Week 1 - Introduction including Franchisee and Club officials.
Week 2-6 - Work through Club protocols, good practice policies and Development Plan.
Week 7 - Value Based Coaching Practical. Open to all Club coaches, parents and members.
Week 8-11 - Coach Mentoring sessions.
Week 12 - Assessment and complete administration.