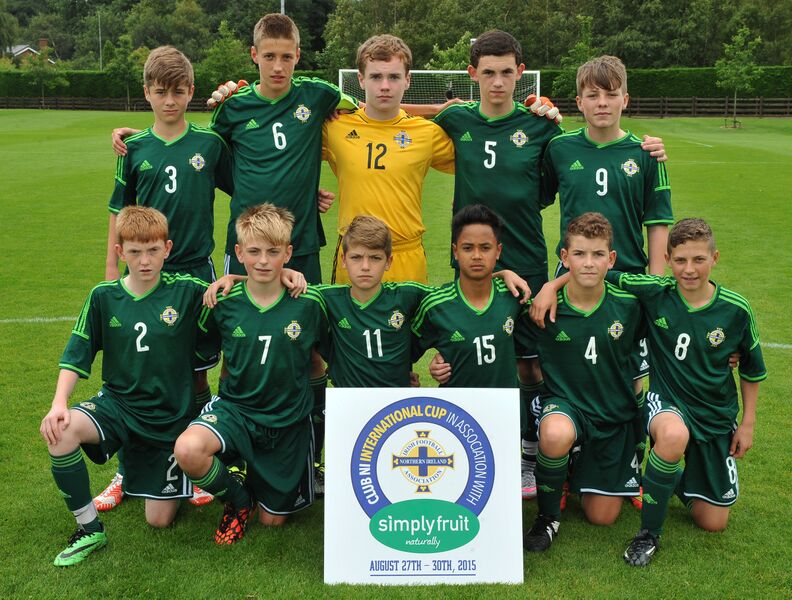 It was Rangers who started the better however; having a lot of the ball in Club NI's half in the opening stages. The Scottish side couldn't take advantage of their dominance though as Sam McLelland marshalled the Club NI defence well.
Rangers would soon regret not taking their opportunity when just ten minutes in Club NI took the lead. After some great work down the left hand side Ben Gallagher swung in a beautiful cross and Chris McKee made no mistake in heading his team into a 1-0 lead.
Rangers needed to respond quickly and they did up the pressure a little, but Charlie White looked impossible to get past in the heart of the Club NI defence. He and his teammates were really making it difficult for the Scottish boys to make a breakthrough.
The second period saw another chance for the goal scorer McKee early on but he was off balance when shooting and scuffed his shot just wide of the target. Rangers eventually broke through the Club NI defence late in the second period but Scott Pengelly was on hand to smother the ball at the feet of Simon Millar and the keeper kept the score at 1-0.
After seeing off another couple of Rangers breaks, Club NI went on the attack in the third period, Nazeem Ouldhamlat and Mckee had opportunities but couldn't quite find the finishing touch to put the game beyond doubt. Pengelly made another important save in the closing stages to keep his team in front and they eventually ran out 1-0 winners.
Club NI face Everton on Sunday at 3.30pm in the final game of the competition.



Watch Highlights