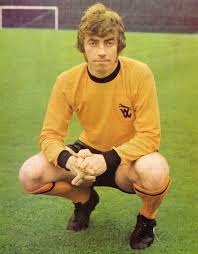 Danny received 7 caps between 1970 and 1973 earning his debut in a European Championship match in Moscow.
Although the mercurial midfielder was born in Scotland he became the first Northern Ireland player to benefit in a relaxation of the eligibility rules to play for the country of his father.
He will be particularly remembered in Northern Ireland annals as the player who delivered the corner from which Terry Neill scored the winning goal in Northern Ireland's 1 -0 victory over England at Wembley in 1972 – the same year in which he played for Wolves in the UEFA Cup Final.
The Association would wish to send their condolences to his surviving family.