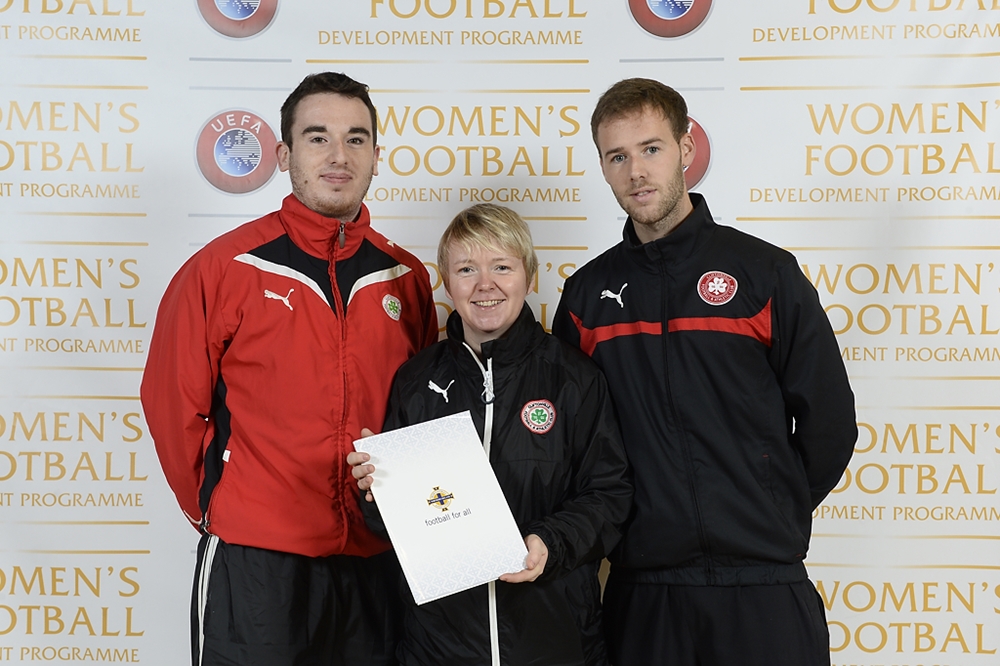 Facilitated by 'Scort' coaches who are from clubs with well-established women's teams: QPR, Bayer Leverkusen and FC Basel.

Scort is part of the Football Club Social Alliance www.scort.ch/en/

The event is aimed at facilitating those involved in the administration and coaching of Women's clubs or clubs thinking about setting up a women's/ girls section.

It will present the following speakers and themes for both administrators and coaches from your club:

· Scort Coach 1 – The advantages of having a female section at your club. (Administrators)

· Scort Coach 2 - How to retain and recruit players. (Administrators)

· Scort Coach 3 – Vision for Women's football. (Administrators)

· Coaches – sessions by Scort coaches.

The details for this event are as follows:

Date: Sunday 6th September 2015
Venue: Rathmore Grammar, Dunmurry, Belfast
Time: 10.30am registration for 11.00am start.
Finish: 4.00pm – Lunch will be served

The conference last year was a huge success with many clubs in attendance. This year it is open to both Women's and Men's Clubs. The event is free of charge,

and you are welcome to send more than one administrator and coach however spaces are limited, so consequently they will be strictly allocated on a first come – first served basis

Please confirm your place with Jackie Blyth – jblyth@irishfa.com by Friday 28th August 2015.

Any dietary requirements should also be communicated at this stage.

We look forward to welcoming you to our event.