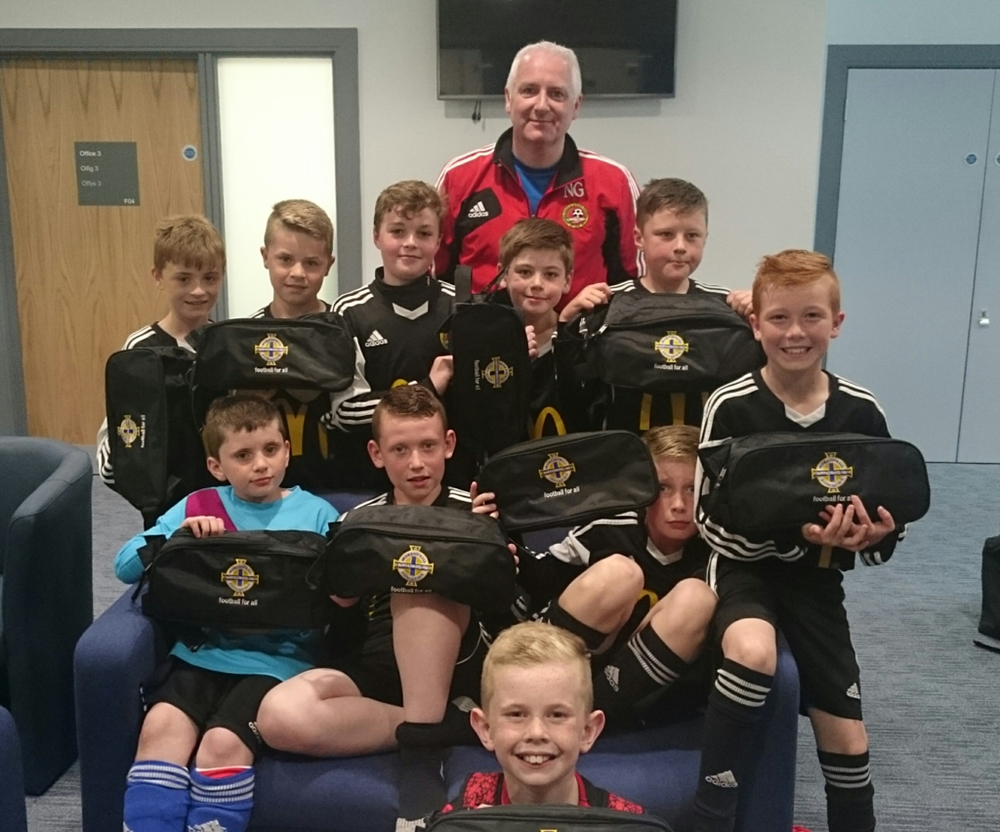 Clubs from America, England, across Northern Ireland and Ireland took part in the educational workshops using the medium of the football to challenge issues such as sectarianism and racism with the young players. The Respect sessions allowed individuals to see how they can take steps to make football fun, safe and inclusive for all.
Throughout the week long tournament, the Irish FA worked with teams who have a goal to promote respect at all levels within their club, to help them reinforce these messages to their coaches and players. All teams who availed of the Respect workshops, created their own Code of Conduct ensuring Respect was central to their team's behaviour both on and off the pitch during the Foyle Cup week and beyond.
Michael Hutton, Foyle Cup Chairman said: "Whilst this is essentially seen as a youth soccer event catering for in excess of 4000 young people from all around the world, to us the organisers, it is so much more than that.
"It very much affords us the opportunity, through sport, to further build respect and reconciliation between our communities. To this end, the Irish Football Association, through Sarah Keys and her Football for All team, played a major part in getting this message across, not just to our youth but to the many coaches and parents who accompanied their teams here in the city during the week of the event.
"Every team that took time to attend a workshop this week, presented by the Football for All team, certainly gained immensely and will go forward with a fuller meaning, understanding and knowledge as to what sport can do to promote respect, trust, co-operation and reconciliation between all of our people, irrespective of colour, creed or class."
Michael Boyd, Irish FA Director of Football Development said: "The Foyle Cup is a community focused, volunteer driven tournament that promotes Football For All. Every year the Foyle Cup creates a fun, safe and inclusive environment for young people, families and the community to enjoy football. We were delighted to be part of this year's tournament and look forward to continuing and expanding this work in future years."
The Irish FA is keen to engage with clubs and groups from across Northern Ireland to promote Football for All. You can get in touch with us through Twitter IFAFootballDev using #footballforallNI.
If you would like more information about the education programmes we offer at the Irish FA, please contact Sarah Keys, Education Project Officer email:skeys@irishfa.com or 07730 763849.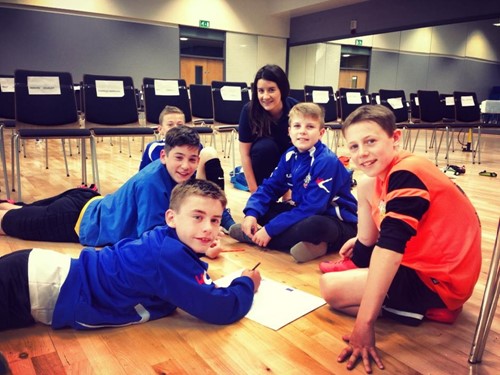 Members of the Glenavon Academy pictured taking part in the Irish FA's Respect workshop during the Foyle Cup.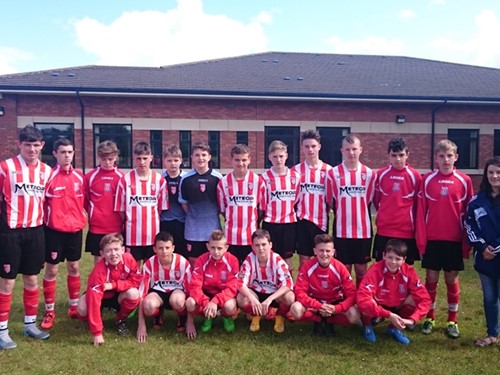 Derry City Colts pictured at the Foyle Cup with IFA Education Officer, Sarah Keys.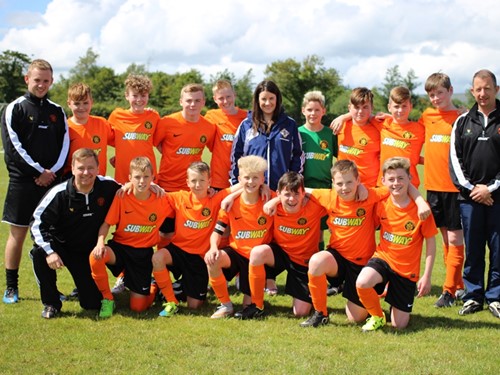 The Carrick Rangers team pictured with IFA Education Officer, Sarah Keys following a pitch side Respect Talk at the 2015 Foyle Cup.