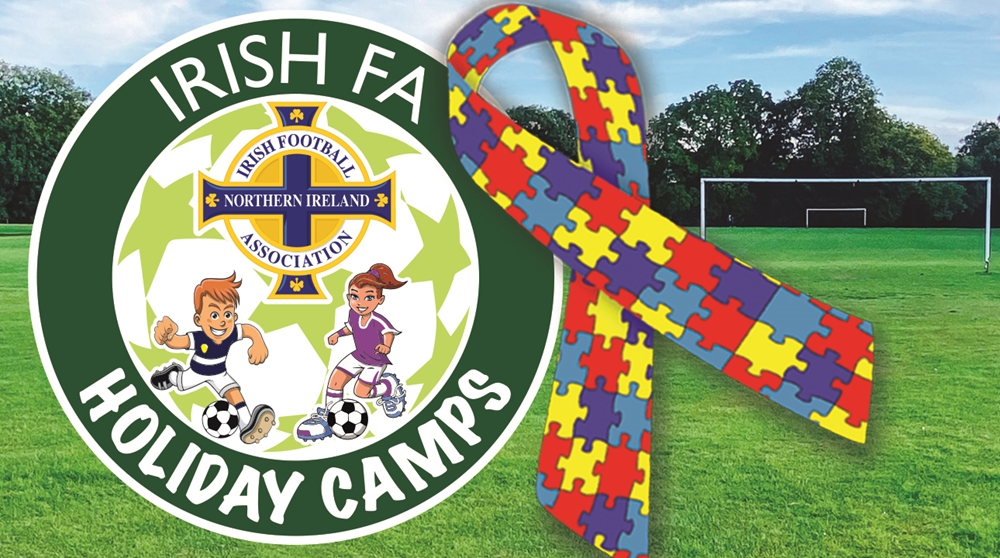 The Irish FA Foundation, with support from Autism NI and Disability Sport NI, is set to host a free autism-friendly Easter camp in Belfast.
The camp will be staged at the Olympia Leisure Centre, Boucher Road, and is set to be held from Tuesday 12 to Thursday 14 April. (10am-noon).
The camp is aimed at boys and girls aged 7-12 with ASD. A Buddy System will be in place, where each participant may, if they wish, bring a sibling or friend within the same age band.
The camp will be operated by qualified coaches with experience of working with children with autism. It will also be supported by volunteers from Autism NI and Disability Sport NI.
Numbers are limited to 32 (16 participants and 16 buddies).
Please complete the registration form below to register your child by 8 April 2022.
Parents or guardians will be contacted with detailed camp information so your child will know what to expect in terms of coaches, volunteers, venue and camp content for the three days.