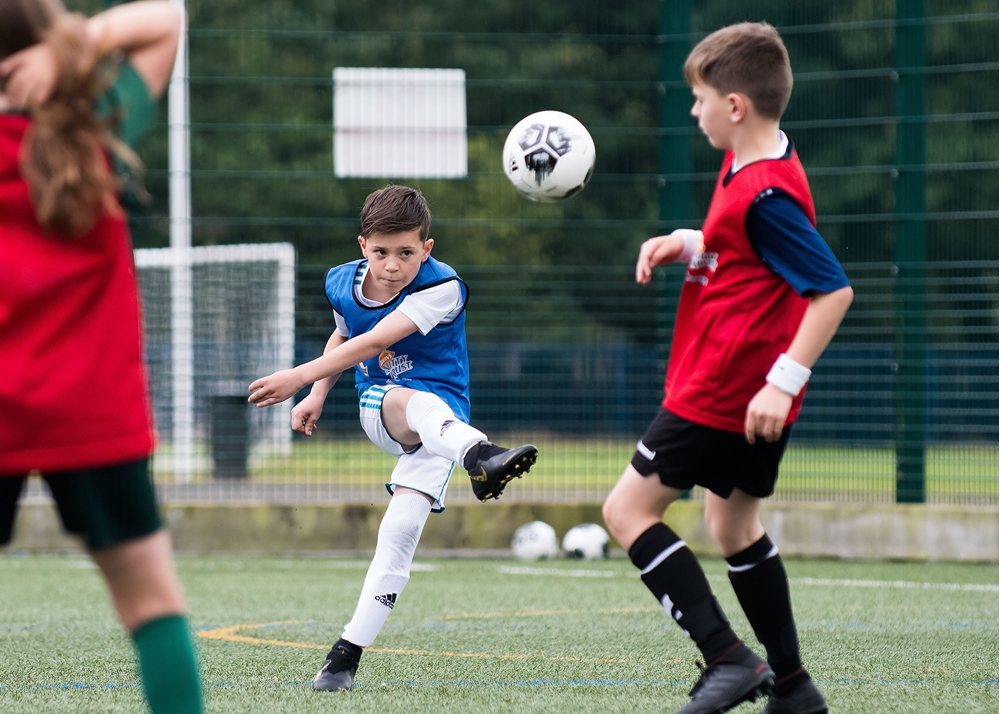 What to expect at an Irish FA Football Camp:
Irish FA Football Camps are an exciting opportunity for children to develop and improve their football skills over a short period of time in a structured, fun environment with professionally trained and vetted coaching staff.
Important aspects of the game such as passing, dribbling, 1v1s, attacking, defending, shooting and small-sided games are included in two packed days of fun.
 What to bring?
o   Appropriate footwear – football boots or trainers, depending on the surface
o   Shin guards
o   Water – clearly labelled/marked. No fizzy drinks.
o   Healthy snacks
o   Rain jacket
o   Sunscreen (applied before arrival if needed)
o   Tissues
o   Hand sanitiser - there will be sanitiser at the facility, but players may wish to bring their own.
o   Medication if applicable e.g. Inhaler, EpiPen, etc – clearly labelled.
o   Bag to carry above items – clearly marked/labelled 
What you receive:
o   Top class coaching
o   Opportunity to learn new skills
o   Opportunity to have fun and make new friends