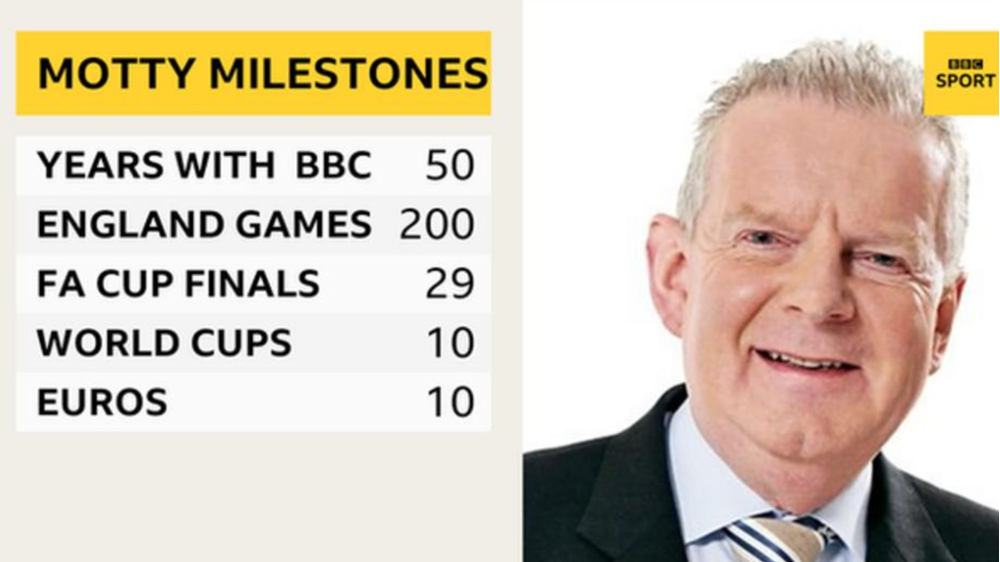 The recent sad passing of legendary football commentator John Motson has robbed many of a certain age, like myself, of the man largely responsible for providing the footballing soundtrack to our lives.
John Motson was the man who described top of the league clashes, FA Cup finals, internationals and World Cup finals.
He had the ability to find the right words, and the insightful statistics, to enhance interest. Who can forget the "the Crazy Gang have beaten the Culture Club" comment after the 1988 FA Cup Final between Liverpool and Wimbledon?
For Northern Ireland fans, John always held a special place in our hearts, for it was he who was behind the microphone in Valencia in 1982 and described Gerry Armstrong's winner against hosts Spain: "Gerry Armstrong, what a worker striding away with Hamilton on his right… Arconada… it's Armstrong!"
That iconic phrase - 'Arconada… Armstrong' - subsequently entered Northern Ireland fans' vocabulary and was the title of a fanzine in the days before the internet.
John was also the TV commentator that England fans watching at home (having been denied the chance to hear Jackie Fullerton) would have listened to on 7 September 2005 when David Healy scored that goal to defeat the England of Sven, Beckham, Rooney, Gerrard and Lampard. 
His choice of phrase - "what a moment for Northern Ireland" - summed up the evening perfectly.
'Motty', who was 77 when he passed away last week, covered 10 World Cups, 10 European Championships and 29 FA Cup finals for BBC Sport before retiring from the organisation in 2018. He had worked on Match of the Day since 1971.
The whole Northern Ireland football family send their sincere condolences to his family circle at this sad time.
Words by William Campbell