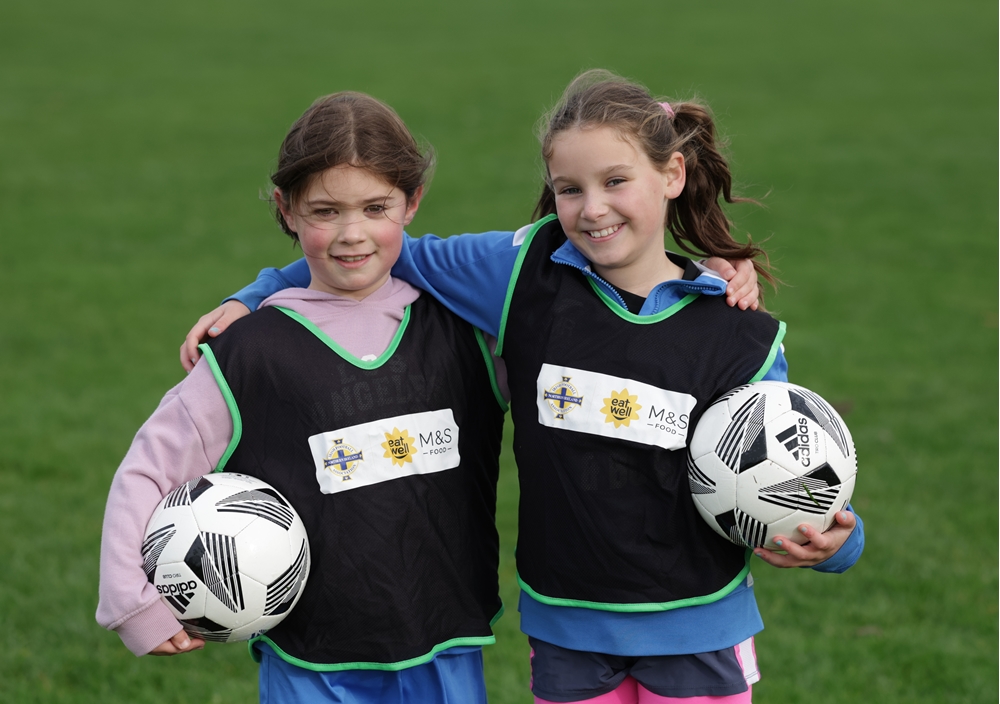 The Irish FA Foundation M&S Food Football Camps special offer for bookings has been extended until 28 February.
Part of the foundation's grassroots football development programme, and supported by M&S Food, the three-day football camps will be running across Northern Ireland from 12-14 April (10am to 1pm daily).
Twelve camps are set to be delivered and each session within the camps will provide opportunities for boys and girls aged 5-13 to develop and improve their football skills in a fun, safe and inclusive environment with trained and vetted staff.
Places must be booked online and there is a limited special offer for bookings made before or on 28 February: £20 for one child, £30 for two children from the same family, £40 for three children from the same family or £50 for four children from the same family.
From 28 February prices will be: £25 for one child or £35, £45 and £55 respectively for two, three or four kids from the same family.Bookings for the camps can be made via the link below.