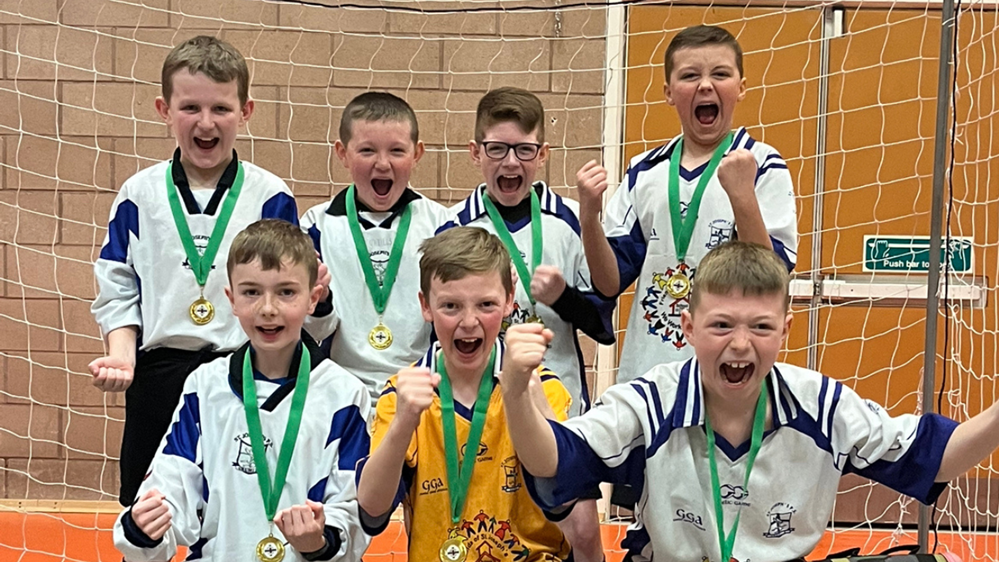 Belfast's Shankill Leisure Centre is set to host the National Primary Schools Futsal Finals this Thursday (2 March).
More than 60 primary schools entered regional competitions across Northern Ireland and the 2022-23 finals will feature the boys' and girls' teams who were successful in those seven heats.
The likes of Foyle Arena, Antrim Forum and South Lake Leisure Centre hosted the heats, however it's now Shankill LC's turn to host the celebration of futsal where the champions of champions will be crowned (10am-2pm).
Special guests at the final will include the Northern Ireland men's and women's futsal team managers, Jonathan Michael and Keith Gibson respectively, along with Northern Ireland senior women's team captain Marissa Callaghan.
Marissa pointed out: "These days are such a great experience, with the girls and boys having the chance to represent their schools. The finals will provide a great stage to do that.
"They have all done so well to reach the finals and I am sure these are memories they will keep with them. Hopefully it can lead to other boys and girls seeing them do well and wanting to get involved in playing for their schools and local teams."
Competing in the boys' futsal finals are Holy Child PS Belfast, Pond Park PS Lisburn, Harpur's Hill PS Coleraine, St Joseph's PS Crumlin, Killyman PS Dungannon, Ebrington PS Derry-Londonderry and Tandragee Primary.
And appearing in the girls' finals are St Teresa's PS Belfast, Ballymacash PS Lisburn, Ballymoney Model IPS, Lowwood PS Belfast, Bush PS Dungannon, Oakgrove IPS Derry-Londonderry and Waringstown PS.
Damian McLaughlin, Schools and Futsal Officer with the Irish FA Foundation, is in charge of running the competition.
He said: "I am really excited to see how Thursday unfolds. Having been there to see each school progress from their regionals I have been able to see the high standard of futsal being played in our primary schools. Thursday is going to be another extremely competitive event and one that will showcase the next generation of talented players coming through."
Image: St Joseph's Primary from Crumlin won a regional heat to book their place in this week's National Primary Schools Futsal Finals.