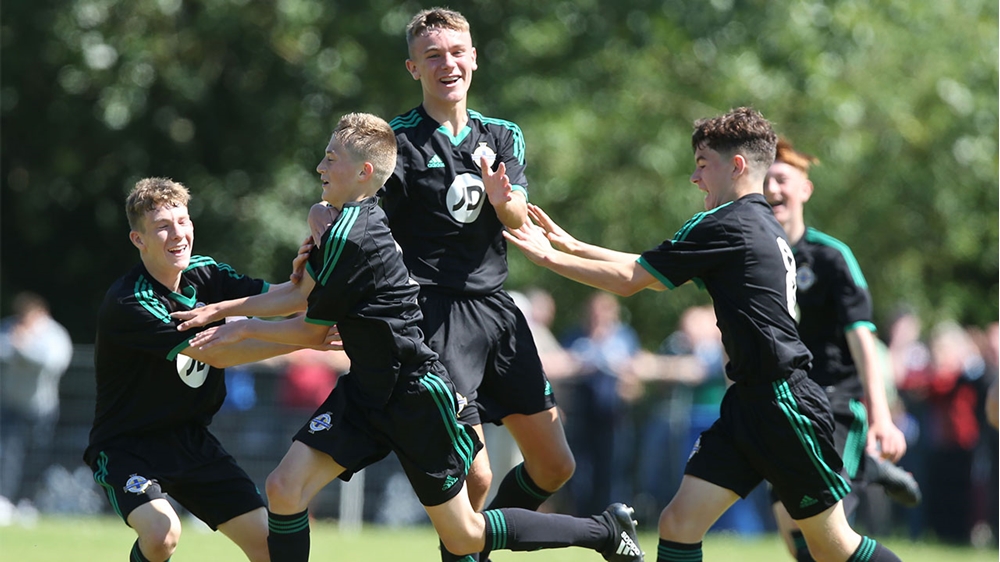 JD Club NI have reached the Super Cup semi finals after a 100% record in their three qualifying games.
The 2003 squad sealed their spot in the last four with a winner in stoppage time to beat Middlesbrough 2-1. They will now face Co Antrim on Thursday 27 July at 7pm at the Riada Stadium in Ballymoney.
They opened their campaign with a 3-0 win against Fermanagh as a first half strike from Sean McAllister was followed by two goals in the last ten minutes from Matthew Lusty.
McAllister and Lusty were the names on the scoresheet again in their second match as they overcame Sheffield United with a 2-0 win.
In their recent win, two different names made their mark as Ross McCausland and Connor Bradley netted the goals that will see them line up in the Semi-Finals of the Junior Section.