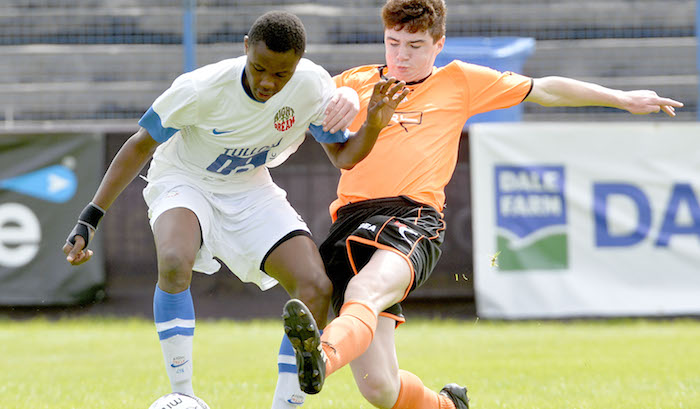 JD Club NI player Barney McKeown has signed a two-year scholarship with Everton.
Barney was spotted by Everton playing for Portadown Youth and over the past three years he has travelled back and forth to England for coaching sessions and games with the Barclays Premier League outfit's academy.
The young defender has also played for the Everton Academy in various tournaments across Europe. And he is one of only 14 players to have been offered a scholarship by the Merseyside club this summer.
Barney joined Portadown Youth from hometown club Camlough Rovers four years ago.
The 16-year-old has also been part of JD Club NI, the Irish Football Association's Elite Development Programme, for the past four years, and he has played for Northern Ireland Schoolboys.
Jim Magilton, the Irish FA's Elite Performance Director, said today: "We are delighted that Barney has signed for Everton FC. He is another player from our talented 2001 age group.
"Barney has been in the programme from the beginning and has always shown tremendous commitment to Club NI. He has a fantastic attitude to the game and is a lad who has great potential.
"We would like to wish him the very best at his new club and look forward to seeing him play for Northern Ireland in the very near future."
Image: Barney McKeown (right) in action for Co Armagh at the Milk Cup in 2015.