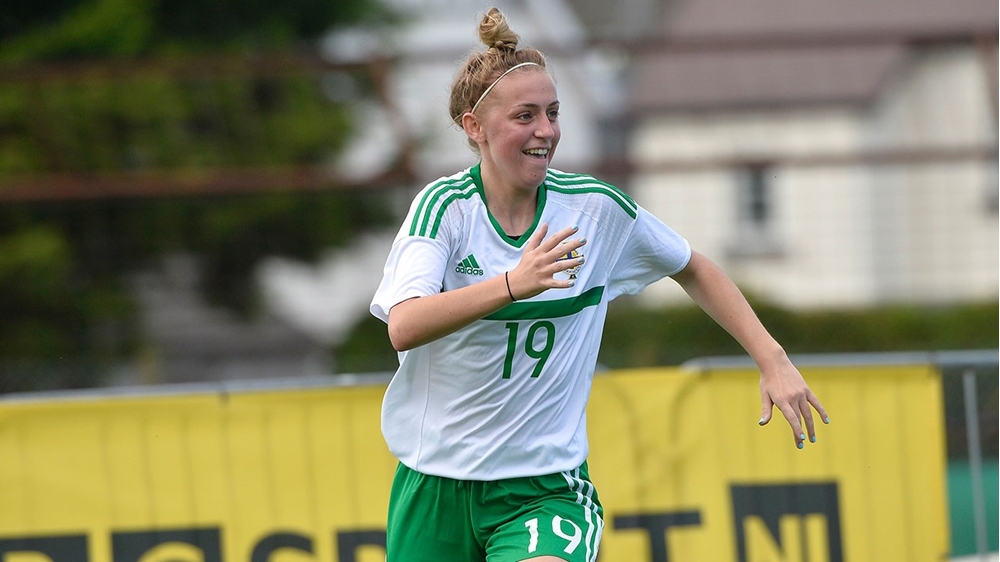 Northern Ireland Women Under 19s recorded a convincing 4-0 win against Wales in their final game before the UEFA Women's Under 19 Championships. 
Two goals from Rebecca Bassett, Emma McMaster and Louise McDaniel sealed the win with all goals coming in the first half. It ended a great double header after their 3-0 win against Welsh on Saturday. 
With their opening finals game against Spain kicking off on 8 August, it was the last chance for players to prove they should be in manager Alfie Wylie's squad and after the 3-0 win, they did so again. 
Northern Ireland took the lead after 8 minutes as a corner was cleared into the path of McMaster who hit her effort into the top corner past Wales keeper Emma Gibbon.
And it was soon two as Bassett marked her return from injury with a solo run and composed finish but she would add her second and the Under 19s third in the 20th minute.
She walked her way through two Wales defenders and finished low back across the Wales keeper for 3-0 in a dominant opening 20 minutes. 
The Northern Ireland midfield continued to stop Wales getting forward and created further chances with Bassett having an effort well saved by Gibbon. 
But it would be four just before half time as a header from Brenna McPartlan was well saved by Gibbon but McDaniel was on hand to put the ball in from a few yards out.  
Chances were minimal in the second half with McDaniel coming close again with Northern Ireland continuing to have the majority of possession.
Substitute Callaghan would be tested in the final minutes from a well hit Chloe Chivers free kick but it was easily dealt with.
The Under 19s saw out the second half to record a double over Wales with their attention now moving onto Spain on 8 August at the National Football Stadium at Windsor Park.
Northern Ireland: McCaughtry (Callaghan), Moore, White, McMaster, Burns (Coppel), McDaniel, Bell, McPartlan, Reilly (Beattie), Orr (Magee), Bassett Subs: Callaghan, Robson, Coppel, Wilson, McFarland, beggs, Magee, Beattie. 
Wales: Gibbon, Morris, Morgan, Dukes, Woodham, Bevan, C.Williams, Davies, Thomas, Powell, Chivers, Subs: Lake, Deacon, Gane, Pike, Evan-Watkins, Watson, Jenkins, J.Williams.