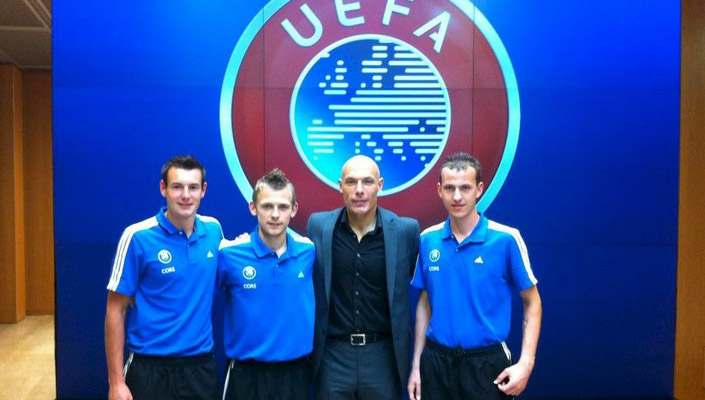 The UEFA Centre of Referee Excellence (CORE) educates young promising referees & assistants from across Europe and during the last 10 days of April the IFA were represented by Keith Kennedy, Stephen Donaldson & Paul Robinson.
CORE consists of a 10 day Introductory Course, then six months mentoring from an experienced UEFA Referee Coach, and finally a Consolidation course scheduled for late October.
During the programme the match officials take part in a game in France or Switzerland, and Keith's team officiated in Grenoble at the 20,000 capacity Stade de Alpes with the home team defeating Sete 2-1.
Keith stated, "This was an incredible experience and we all received expert coaching from the very experienced referee, assistant referee, and fitness coaches which will help us all develop into better match officials. We know we have an intensive six months ahead but we all know we must make the most of this fantastic opportunity"