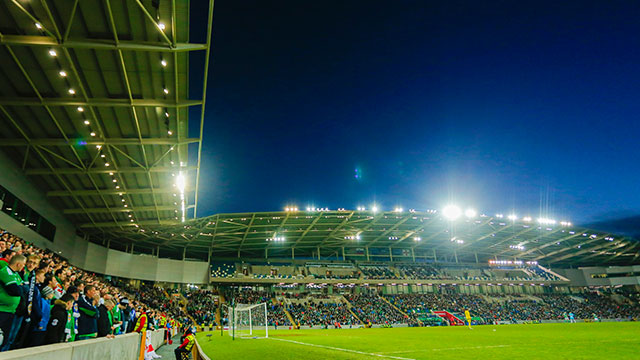 Northern Ireland kicked off their Euro 2020 qualifying campaign with two home wins against Estonia and Belarus in March followed by two away wins against the same in June.
In September fans can look forward to a home friendly against Luxembourg and a qualifying match against Germany, followed by a further qualifying match against the Netherlands in November.
Northern Ireland will travel to Germany in September and the Netherlands in October for away qualifiers and will also play Czech Republic in Prague in an away friendly in October.
Tickets for the Luxembourg friendly on 5 September at the National Football Stadium at Windsor Park are currently available starting from just £10 for juniors and £22 for adults.
Tickets for Northern Ireland v Germany are currently sold out with the exception of accessibility tickets which can be applied for by clicking here.
Tickets for Northern Ireland v Netherlands will go on sale on Tuesday 24 September, subject to availability.
Tickets for all away fixtures will be available to Campaign Card holders initially via an expression of interest process which will be communicated to all lead bookers via email.
v
P
P
AET ({{fixture.homePenaltyScore}} - {{fixture.awayPenaltyScore}}) penalties
{{fixture.compName}} {{getType(fixture)}}
{{fixture.dateFormatted2}}, {{fixture.timeFormatted}} at {{fixture.stadium}}
Stadium Map