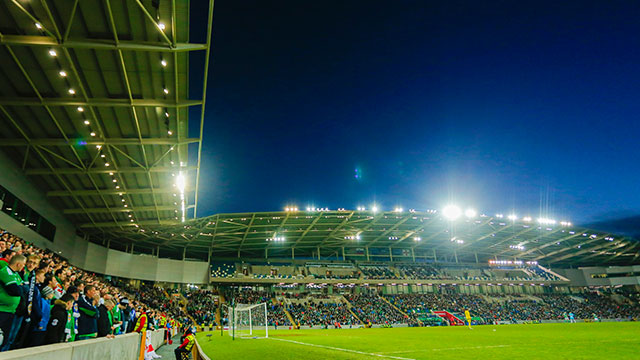 Northern Ireland kicked off their Euro 2020 qualifying campaign with two home wins against Estonia and Belarus in March.
Later in the year fans can look forward to qualifying matches against Germany and the Netherlands.
Northern Ireland will face Luxembourg in an international friendly on 5 September at the National Football Stadium at Windsor Park. Tickets for this fixture are available to Campaign Card holders between 20 and 27 May, to Official Members between 28 May and 4 June and on general sale from 5 June.
v
P
P
AET ({{fixture.homePenaltyScore}} - {{fixture.awayPenaltyScore}}) penalties
{{fixture.compName}} {{getType(fixture)}}
{{fixture.dateFormatted2}}, {{fixture.timeFormatted}} at {{fixture.stadium}}
Stadium Map