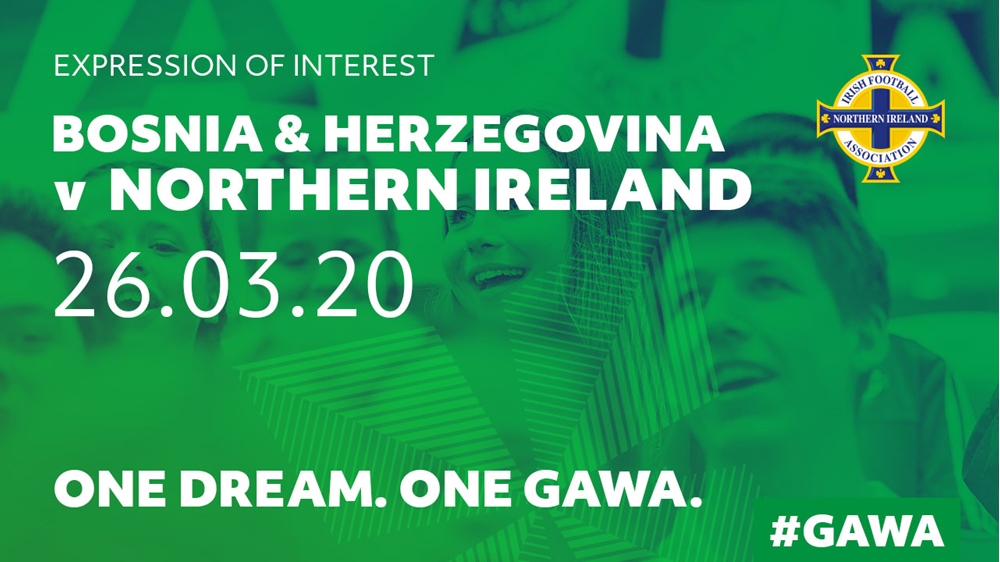 Away Fixtures
v
P
P
AET ({{fixture.homePenaltyScore}} - {{fixture.awayPenaltyScore}}) penalties
{{fixture.compName}} {{getType(fixture)}}
{{fixture.dateFormatted2}}, {{fixture.timeFormatted}} at {{fixture.stadium}}
Lead bookers are requested to submit an expression of interest for each away match for any Campaign Card holder within the account who intends to travel to and attend an away match. 
Lead bookers will receive an email ahead of expression of interest opening. 
The following date shows when expression of interest will open for the UEFA Euro 2020 play-off semi-final. 
Bosnia & Herzegovina v Northern Ireland: CLOSED
Only the lead booker of Campaign Cards can express an interest.  
Please note, all dates are subject to change.