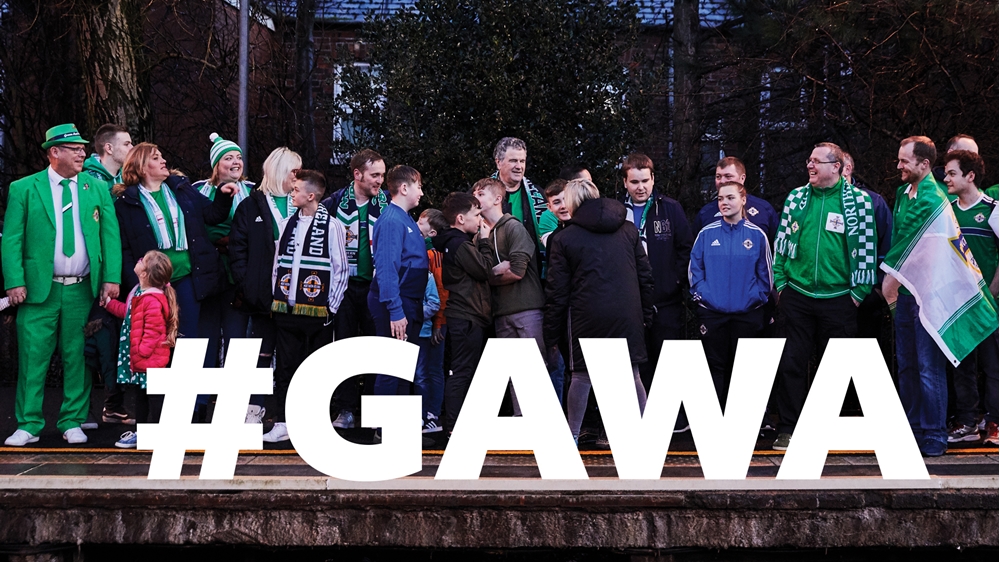 Loyalty Points for Campaign Card holders
Lead bookers will be requested to submit an expression of interest for each away match for any Campaign Card holder within the account who intends to travel to and attend the away match. If demand for tickets outweighs supply, tickets will be allocated using priority booking system based on loyalty points.
Loyalty points will only be allocated to tickets purchased directly from the Irish FA
Loyalty points cannot be combined from a number of accounts 
For 2018/19 campaign the Irish FA will require fans to show proof of travel arrangements where applicable. 
In the event that demand outweighs supply within a loyalty point band, points for away fixtures will be weighted before points for home fixtures. 
By supplying the names of those who are using tickets on a match by match basis for all fixtures, fans within 1 account who have priority over others within the same account will be recognised. 
When Northern Ireland play a match which require loyalty points, loyalty points will not be awarded for that fixture and therefore will not be included for any future priority booking.
The table below shows the Loyalty Points assigned for fixtures for the 2018/19 Campaign: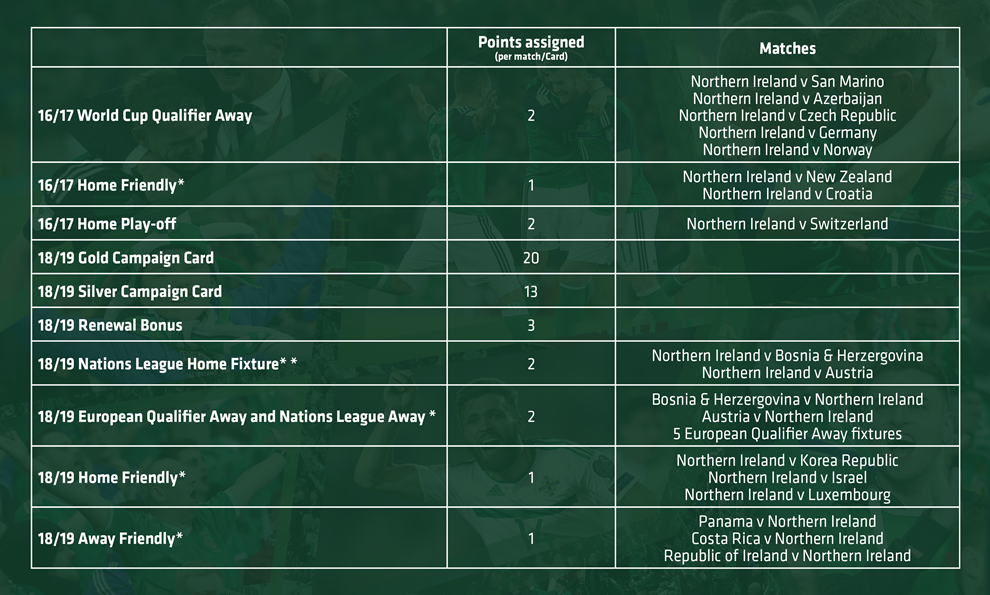 *The maximum number of loyalty points assigned to any 1 account for these matches will be the maximum number of Campaign Cards held by that account
**Available for silver Campaign Card holders only 
Please note, Switzerland v Northern Ireland and Netherlands v Northern Ireland are not included due to allocation by loyalty points.