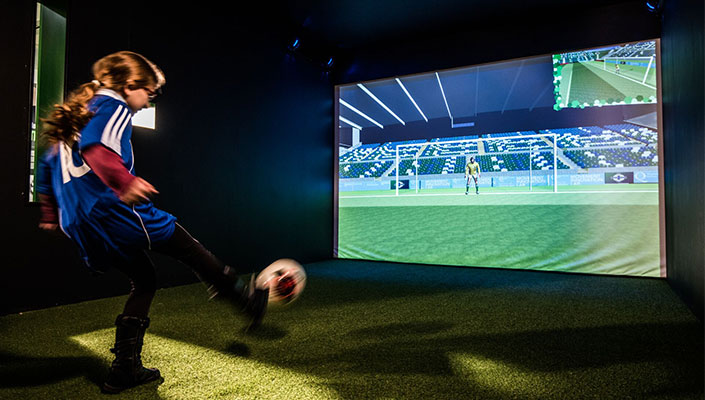 The National Football Stadium at Windsor Park offers a truly unique setting for a memorable birthday party.
We currently have a range of options to choose from.to help make it an unforgettable experience.
All parties include a private stadium tour to see all the behind-the-scenes areas of the stadium and entrance into the Education and Heritage Centre offering lots of unique photo opportunities.
Bronze Package: Entrance to the Education and Heritage Centre, Guided tour of the stadium (Estimated time – 1.45 hours)
Price : £7 per head
Numbers: 12 - 20
Silver Package: Entrance to the Education and Heritage Centre, Guided tour of the stadium, 1 hour facility hire at Olympia LC & Irish FA coach (Estimated time – 2.45 hours)
Price: £12 per head
Numbers: 12 - 20
Gold Package: Entrance to the Education and Heritage Centre, Guided tour of the stadium, 1 hour football at Olympia LC & Irish FA coach, Sporting Heroes catering package (includes filled baguette, drink, piece of fruit, bag of crisps and sweet treat) (Estimated time – 3.45 hours)
Price: £20 per head
Numbers: 12 - 20
For a customised package please contact: tours@irishfa.com