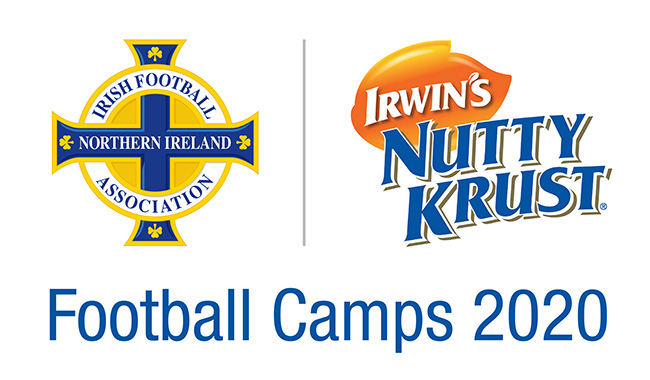 Bookings can soon be made for our 2020 Nutty Krust Irish FA Football Camps.
Check back soon for camp venues, dates and times for our Nutty Krust Irish FA Football Camps which will take place at the end of October.
Last year's Football Camps recorded our highest participation figures ever with a significant increase in girls taking part.
The camps, which are open to boys and girls aged 5-11, took place across Northern Ireland over the school holidays.
See below for cost when booking online:
 1 child:        £10
 2 children:   £15
 3 children:   £20
 4 children:   £25
What can you expect at an Irish FA Football Camp?
Nutty Krust Irish FA Football Camps are an exciting opportunity for children to develop and improve their football skills over a short period of time in a structured, fun environment with professionally trained and vetted coaching staff.
Important aspects of the game such as passing, dribbling, 1v1s, attacking, defending, shooting and small-sided games are included in two jam-packed days of fun.
 What to bring?
- Healthy snack with extra water (no fizzy drinks)
- Football boots or trainers (depending on surface)
- Shin guards
- Rain coat
- Any medical requirements (e.g. Inhaler, EpiPen etc.)
- Sun cream (applied before arrival)
 What you receive?
- Top class coaching
- Opportunity to learn new skills
- Opportunity to have fun and make new friends
- Irwin's variety bread bag
 Camp Venues, Dates & Times:


For any other queries please contact Michael Finch at michael.finch@irishfa.com