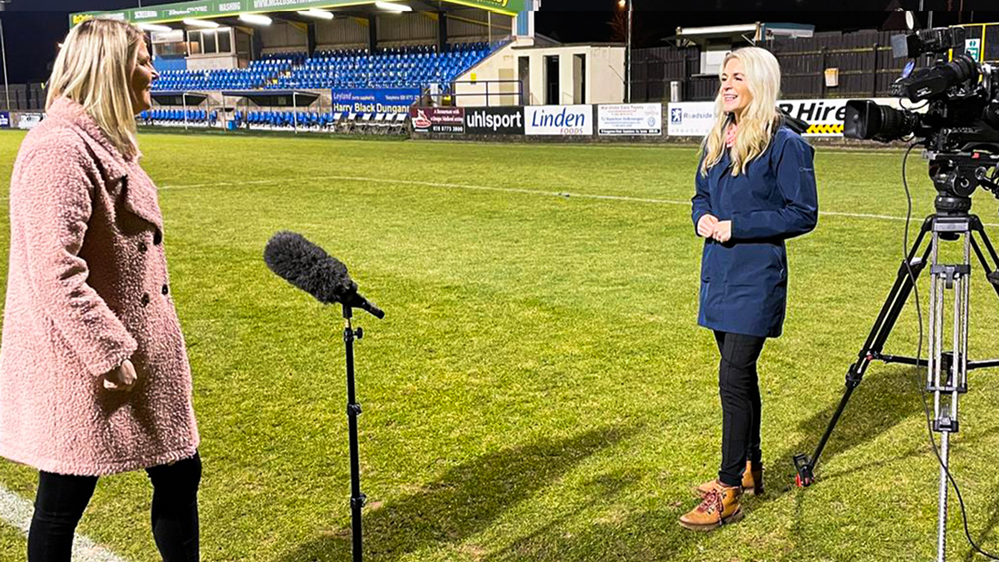 Would you like to upskill your ability to speak on camera and improve your team's social media presence?
Then this could be the course for you!
The Irish FA has teamed up with broadcaster Nicola McCarthy and the Belfast City Council Stadium Community Benefits Initiatives to encourage more females to develop their confidence in broadcasting interviews and social media.

"We're really excited about this course," said Gail Redmond, the Irish FA's Women's Development Manager.
"Last year we had an overwhelming response to this course we running it again!
"This is another great an opportunity for those who want to finesse their social media knowledge and communicate effectively in front of a camera.  Participants will get some advice and guidance from BBC Sport journalist Nicola McCarthy and Sport NI's communication co-ordinator Emma Leibe.  
The courses will be staged on 24 May and 31 May. 
How to apply
Please complete application form below