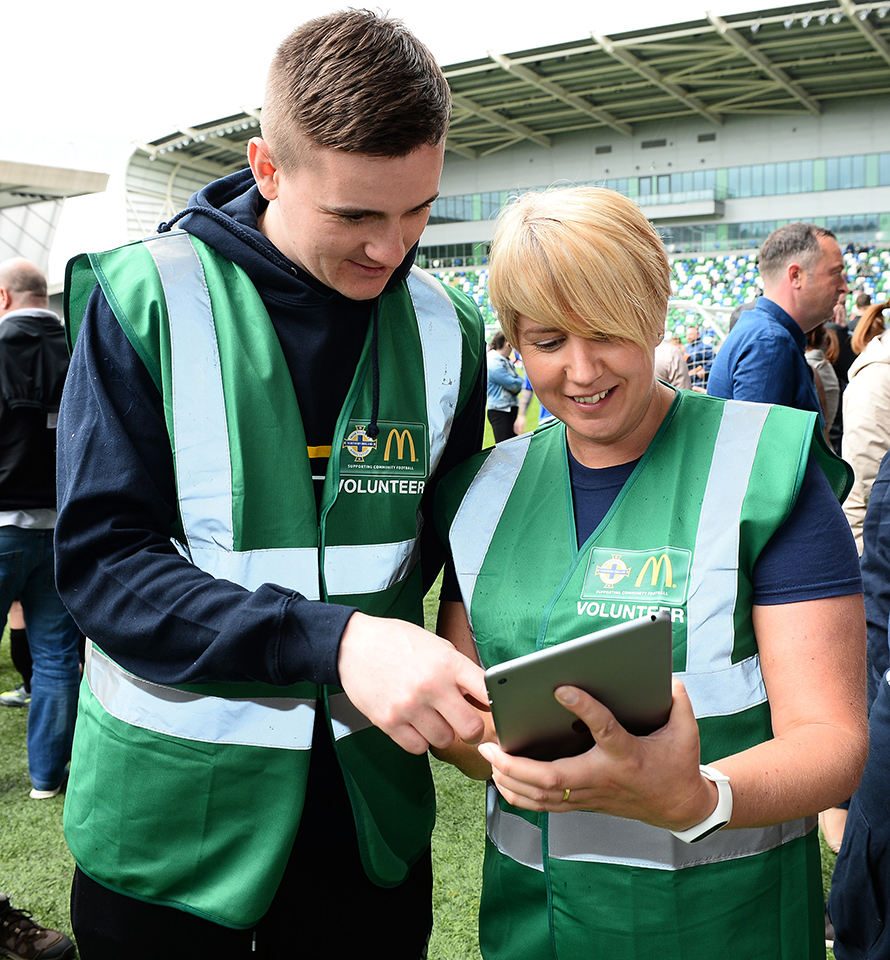 Volunteers are the lifeblood of football worldwide. Take a second to think about the thousands of coaches who ensure football can be played on a daily and weekly basis. Without their input football not be able to function and therefore opportunities for everyone to enjoy the social and competitive aspects of football simply wouldn't exist.
At the Irish FA we feel it is essential to reward and develop volunteers so they can enhance their own personal development whilst improving football clubs  throughout Northern Ireland.
Volunteering plays a major factor in our latest strategy "Let them Play" and the targets we have set highlight the importance in Volunteering and how the Irish Football Association hope to achieve even greater developemtn in the future.
 Join the McDonald's Volunteer Team
The IFA Volunteer Team was established in 2014 to provide mutually beneficial volunteer opportunities across the Irish FA. As an McDonald's Volunteer Team member you can join a central database of volunteers and be provided with regular volunteering opportunities as and when they are developed.
You will be invited to an official Irish FA volunteer induction where we will try to match you with available volunteer opportunities depending upon your experience, location and interests.
Volunteer Roles
International Match Support
Futsal
Womens Football
Disability Football
Match Monitors
Holiday Camps
Club NI
Youth Forum