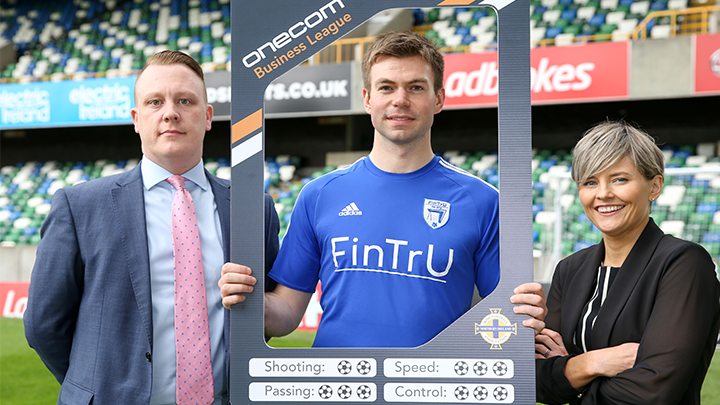 Our Onecom five-a-side football tournament kicks off on Tuesday 29 August 2017 at Playball, Stormont.  24 teams will compete for silverware and a training session with the Northern Ireland national team coaches.
Entry is strictly limited to 24 teams and will be first come, first served. Teams can name a squad of up to ten players to compete in the 14-week league with small businesses encouraged to form teams from their business networks.
The competition will culminate in the tournament final in early December which will include a celebration and business networking event hosted at the National Stadium at Windsor Park.

Registration fee is only £350 +vat (£420).