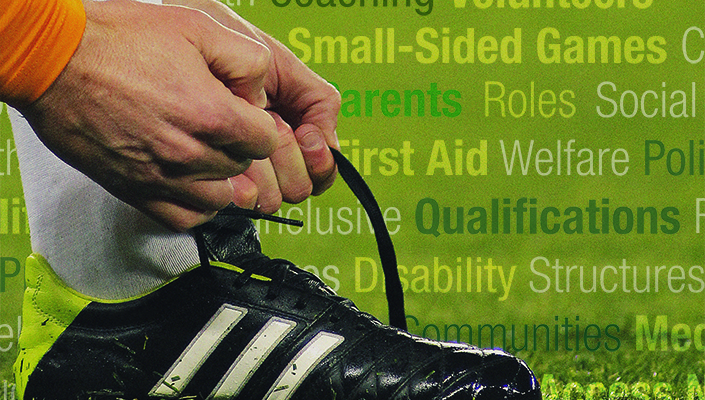 The Irish FA as part of the new Let Them Play youth strategy, is pleased to announce the new McDonald's Club Mark which amalgamates all club development pathways under the McDonald's brand. 
The McDonald's Club Mark is a benchmarking system to help clubs instil a culture of best practice and strive to a quality standard that will help them become all-embracing in the community.
We hope that this will contribute to clubs being more successful and sustainable. This scheme attempts to provide clubs at all levels of the game with a standardised tiered accreditation system.
The McDonald's Club Mark has been designed with a view to supporting clubs and club volunteers to raise standards both on and off the pitch.
The McDonald's Club Mark is a process by which a club will receive a significant amount of support and guidance with a view to developing further and establishing itself as a community hub.
The Irish FA is delighted to have McDonald's on board as the sponsor of the Club Mark programme. This programme has been developed through the amalgamation of the existing McDonald's Foundation Club Mark and the now defunct Irish FA Club Excellence Mark accreditation.
The McDonald's Club Mark will provide clubs nationwide with a step by step process by which they can aspire to develop and improve their provision. The criteria have been designed, in consultation with Sport Northern Ireland, to ensure clubs are as inclusive, safe and well-structured as possible at the end of the various stages of the accreditation. 
The McDonald's Club Mark is a tiered system with three different levels of accreditation: Foundation Club Mark (entry standard), Club Mark (Countrywide target) and Advanced Club Mark (top standard).
For further information, contact Diarmuid O'Carroll: diarmuid.ocarroll@irishfa.com
The Stages of the McDonalds Club Mark
Foundation
The McDonald's Foundation Club Mark has been ongoing for years with the support of McDonald's and is delivered primarily by the Regional Grassroots Development Officers.
The FCM requirements are built around a set of core criteria which ensure that accredited clubs operate to a set of consistent, accepted and adopted minimum operating standards.
Club Mark
The McDonald's Club Mark is a step up from FCM and as such the detail, documentation and evidence required is more extensive.
This accreditation has seen the redevelopment and subsequent improvement of the previous FFA Club Excellence Mark.
Through the support of McDonald's the Irish FA undertook an assessment process whereby every requirement was investigated to ascertain their effectiveness and how they could be improved.
This process has led to the development of the McDonald's Club Mark and a set of requirements which are aimed at developing clubs' governance, duty of care, coach development and community outreach.
Advanced Club Mark
The McDonald's Advanced Club Mark is the highest accreditation a club in Northern Ireland can achieve without embarking on the Irish FA's licensing system for clubs competing in the Northern Ireland Football League.
This accreditation will aim to highlight and acknowledge clubs that have established themselves as community hubs of activity offering a high level of provision across all corners of their community for people of all ages, genders and disabilities.