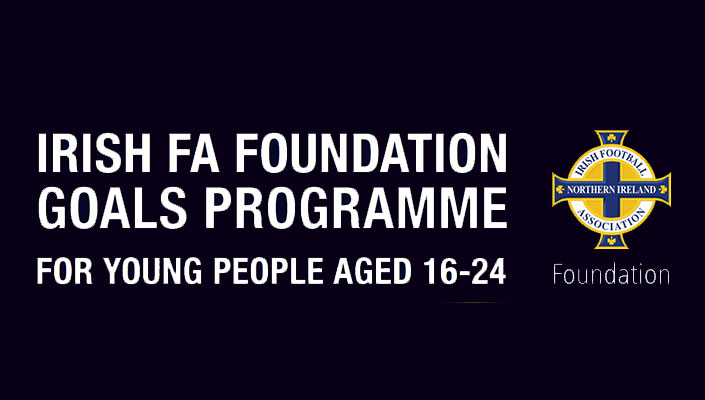 The Irish FA Foundation is delighted to introduce a new innovative and exciting programme aimed at young people who are not in employment, education or training.
Upskilling young people is a key objective of the Let Them Play strategy. The National Football Stadium at Windsor Park will facilitate the GOALS programme which uses football as a hook to guide and help young people on a pathway to employment opportunities.
The programme will underpin the Foundation's commitment to football for all and underpins its ambition to use the stadium as an education centre. We particularly welcome young people from the local area to the stadium.
The GOALS programme will incorporate coaching, refereeing and specialised certificates that will enhance personal development for young people wishing to work within the sports industry.
It will be a work based learning programme with theoretical and practical learning situations. 
To find out more, read the download below and fill in the form to register your interest.