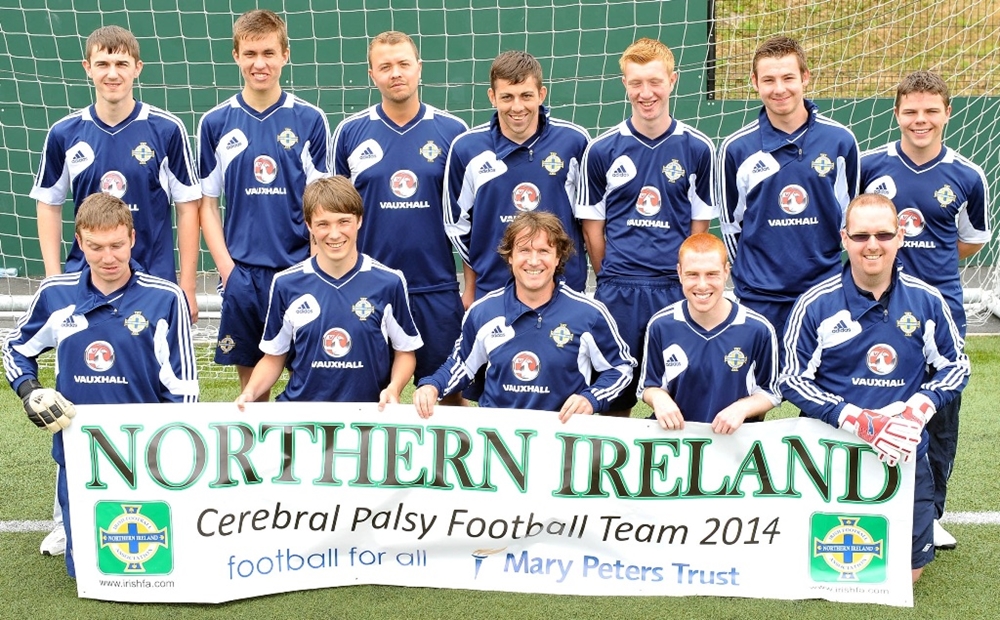 Currently ranked in a record position of 13th place in the World Rankings, an enthusiastic Northern Ireland squad will aim to continue their improving performances at the biggest of competitions. They are on the look-out for new players to add to their already talented squad so if you, or somebody you know qualifies, please get in touch with Team Manager Alan Crooks: acrooks@irishfa.com
Cerebral Palsy football is an action-packed, 7-a-side game, played on grass by males, aged 15 with Cerebral Palsy. You may also qualify if you have a slight restriction in mobility caused by a brain injury or stroke. The standard at World Level is high and Northern Ireland are looking for some additions to the squad for the upcoming World Championships.
Northern Ireland qualified for this prestigious competition through an impressive 8th place finish at the 2014 European Championships in Portugal which included an amazing 1-0 victory over the Football Powerhouse that is Germany.
2015 will also mark the 10th anniversary of the formation of the Northern Ireland Cerebral Palsy Football programme through the Irish Football Association and participation at the World Championships will surely be a fitting celebratory occasion for this landmark anniversary.
Cerebral Palsy Team Coach and former Northern Ireland International, Mal Donaghy said: "We have been progressing well over the years and what an opportunity for the players to play in such a prestigious event as the World Championships at the excellent St. George's Park facility in England.
"Many of the players and staff have been with the programme from its inception so it is a great reward for their dedication over the years. We are not going just to make up the numbers however and although we have a strong starting team we need to strengthen the panel for such a demanding competition. This is an invitation to any males, aged 15+ with Cerebral Palsy or a restriction in mobility caused by a brain injury or stroke that play football to come and get involved. You will love the experience."